Thayer's Gull Photos

Thayer's Gulls can be a tough species to identify. Some consider Thayer's Gulls and Iceland Gulls to be the same species, with the darker Thayer's in the western part of the continent, grading to lighter Iceland Gulls in the eastern part. While I'm sure the guy in the photos below is at minimum a Thayer's hybrid, I'm not 100% sure it's a pure Thayer's. Thayer's do often commonly interbreed with some other species, including Western Gulls and Glaucous-winged Gulls. Most people who have seen this bird do call it a Thayer's, but a few folks have called it a "Kumlien's Gull", which is an intergrade between Thayer's and Iceland.
Click on the thumbnail for high-resolution photos. Click here for the species description page for the Thayer's Gull.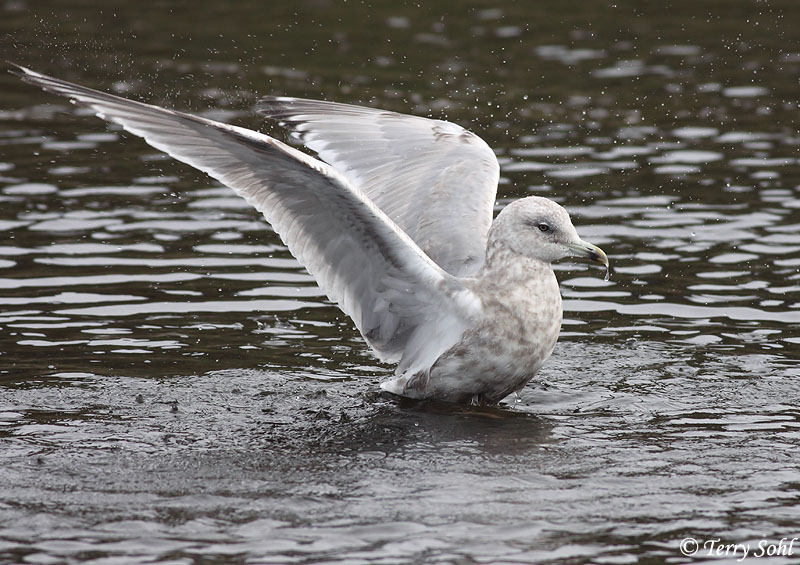 Thayer's Gull #1 shown above
All photos copyrighted! Click for information on commerical usage, or usage for other personal purposes.
Use the following Google dialogue to search this South Dakota Birds and Birding site:
Custom Search
SOUTH DAKOTA BIRDS AND BIRDING - LOCATIONS OF WEBSITE VISITORS
Please mail any comments/suggestions/additional links for this page to: Terry L. Sohl