Thayer's Gull Photo

This photo of a Thayer's Gull was taken on December 18th, 2008 on the Pacific coastline of San Francisco, California. The bird is at least a Thayer's hybrid, if not a pure Thayer's. Given the evidence of all the photos (size, light mantle, dark wingtips above with little if any dark on the underside of the wingtips, bill size and shape, eye, etc.), most folks have called it a pure Thayer's. There are a few folks who have called it a "Kumlien's Gull", which is a cross between a Thayer's Gull and the very closely related Iceland Gull. Taken with Canon 50D, 400 5.6L lens.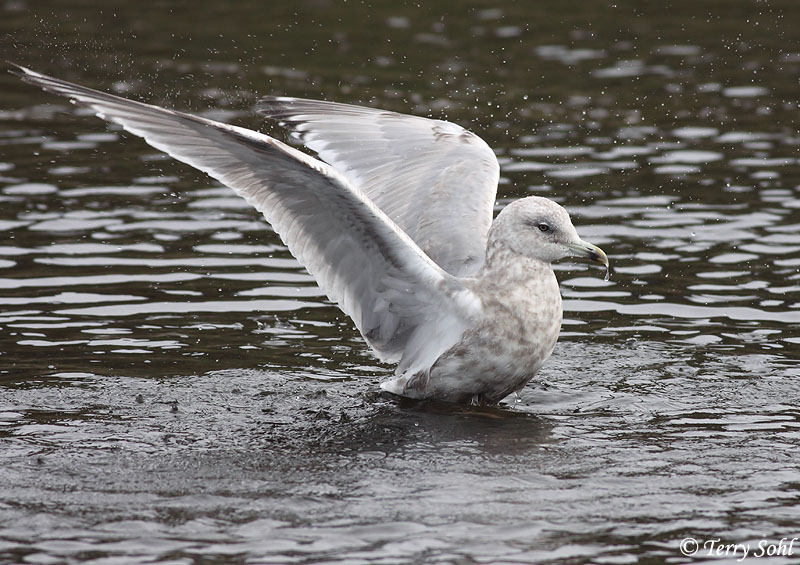 Contact me if you'd like to order a print of this photo - Multiple sizes, matting options available
All photos copyrighted! Click for information on commerical usage, or usage for other personal purposes.
Use the following Google dialogue to search this South Dakota Birds and Birding site:
Custom Search
SOUTH DAKOTA BIRDS AND BIRDING - LOCATIONS OF WEBSITE VISITORS
Please mail any comments/suggestions/additional links for this page to: Terry L. Sohl