Varied Thrush Photos

A rare winter visitor to South Dakota, these photos are from coastal Oregon. A tough species to photograph, given their habit of foraging on the forest floor in cover, and the very poor forest lighting!!! I tried like heck during a visit to Oregon in the summer of 2011, but these are the only 2 good frames I got.
Click on the thumbnail for high-resolution photos. Click here for the species description page for the Varied Thrush.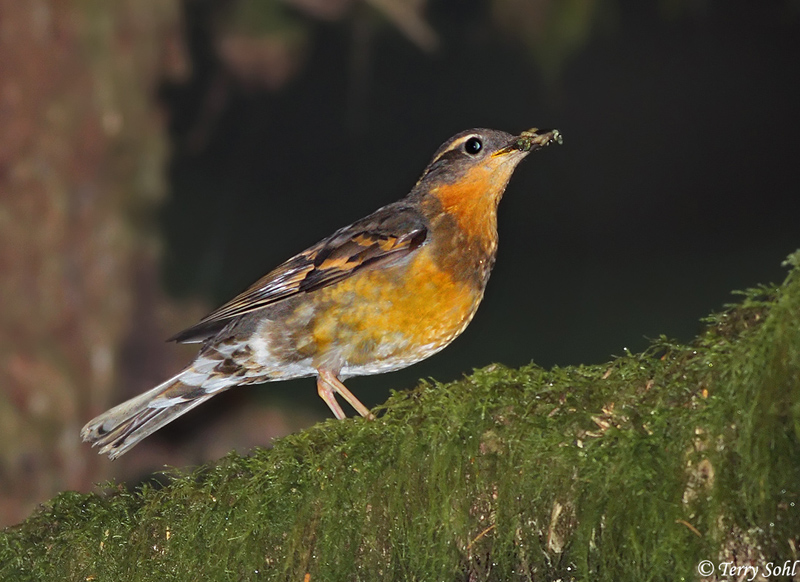 Varied Thrush #1 shown above
All photos copyrighted! Click for information on commerical usage, or usage for other personal purposes.
Use the following Google dialogue to search this South Dakota Birds and Birding site:
Custom Search
SOUTH DAKOTA BIRDS AND BIRDING - LOCATIONS OF WEBSITE VISITORS
Please mail any comments/suggestions/additional links for this page to: Terry L. Sohl