Greater Prairie Chicken Photos
Photography by Terry Sohl
My Favorite: I see Sharp-tailed Grouse and Greater Prairie Chickens all the time when I go birding in the central part of the state. Every once in a while I'll come across a relatively cooperative Sharp-tailed Grouse. I have yet to have that really happen for Greater Prairie Chickens. Despite all my sightings, the only photos I have are these right after an ice storm in 2016, when a large group of Greater Prairie Chickens were milling about an open field, trying to find access through the ice to the ground and vegetation below.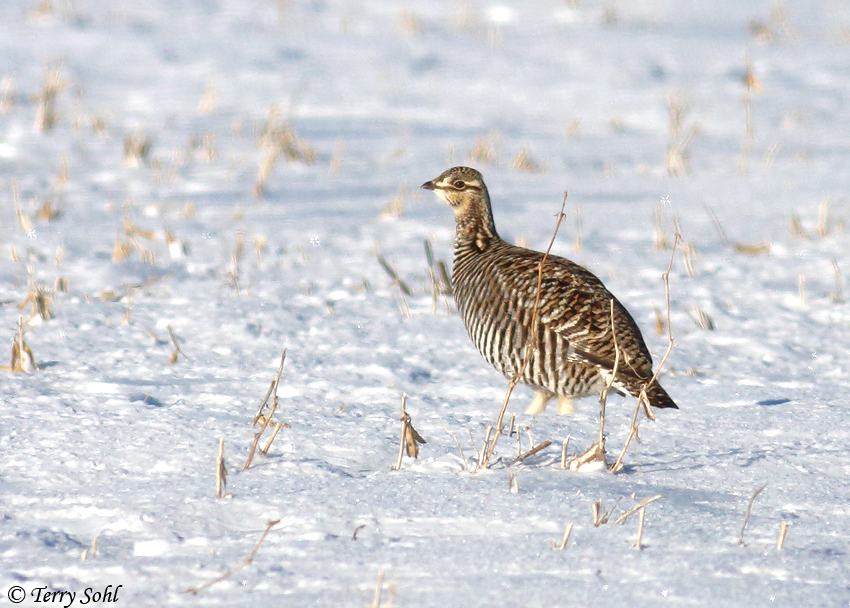 Click here for the species description page for the Greater Prairie Chicken
All photos copyrighted! Click for information on commerical usage, or usage for other personal purposes.
Use the following Google dialogue to search this South Dakota Birds and Birding site:
Custom Search
SOUTH DAKOTA BIRDS AND BIRDING - LOCATIONS OF WEBSITE VISITORS
Please mail any comments/suggestions/additional links for this page to: Terry L. Sohl