Red-breasted Nuthatch
Photo of the Week (November 19th, 2017)
(archive photos of the week here)
What a weird year for winter birds in South Dakota! It seems that pretty much every species is "irrupting", showing up in much higher numbers than they normally do. That includes these guys, Red-breasted Nuthatches. I go many winters without seeing one. I never get them at my feeders. In the past couple of weeks, I've twice glimpsed on in our yard, and seen them in 2 other places as well. This is an older photo of one in Newton Hills State Park.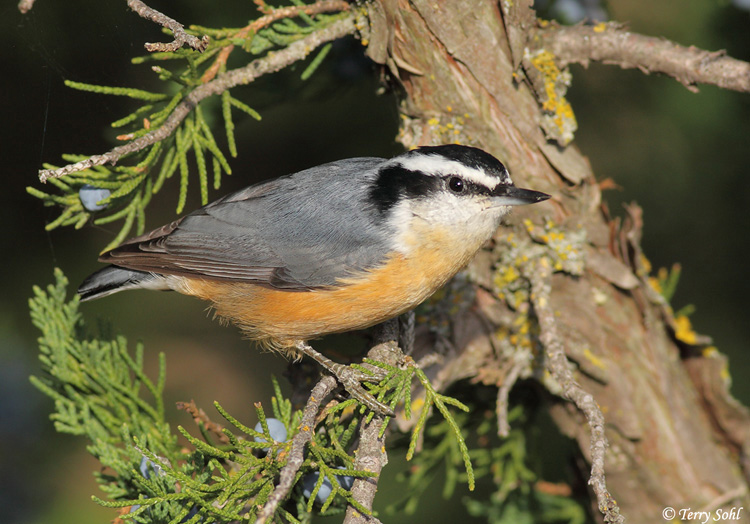 Contact me if you'd like to order a print of this photo - Multiple sizes, matting options available
All photos copyrighted! Click for information on commerical usage, or usage for other personal purposes.
Use the following Google dialogue to search this South Dakota Birds and Birding site:
Custom Search
SOUTH DAKOTA BIRDS AND BIRDING - LOCATIONS OF WEBSITE VISITORS
Please mail any comments/suggestions/additional links for this page to: Terry L. Sohl