Le Conte's Sparrow
Photo of the Week (October 15th, 2017)
(archive photos of the week here)
Fall sparrows! A wonderful time of the year! They may not be as colorful as our spring warblers, but the variety of sparrows we get in migration is wonderful. And some, like this Le Conte's Sparrow, will match any warbler in beauty. These guys are usually quite shy, preferring to hide amongst dense vegetation, but in migration they often seem relatively bold. Recently I came across several of them in a weedy field west of Sioux Falls, including three or four that were hanging out in the relative open along a fenceline.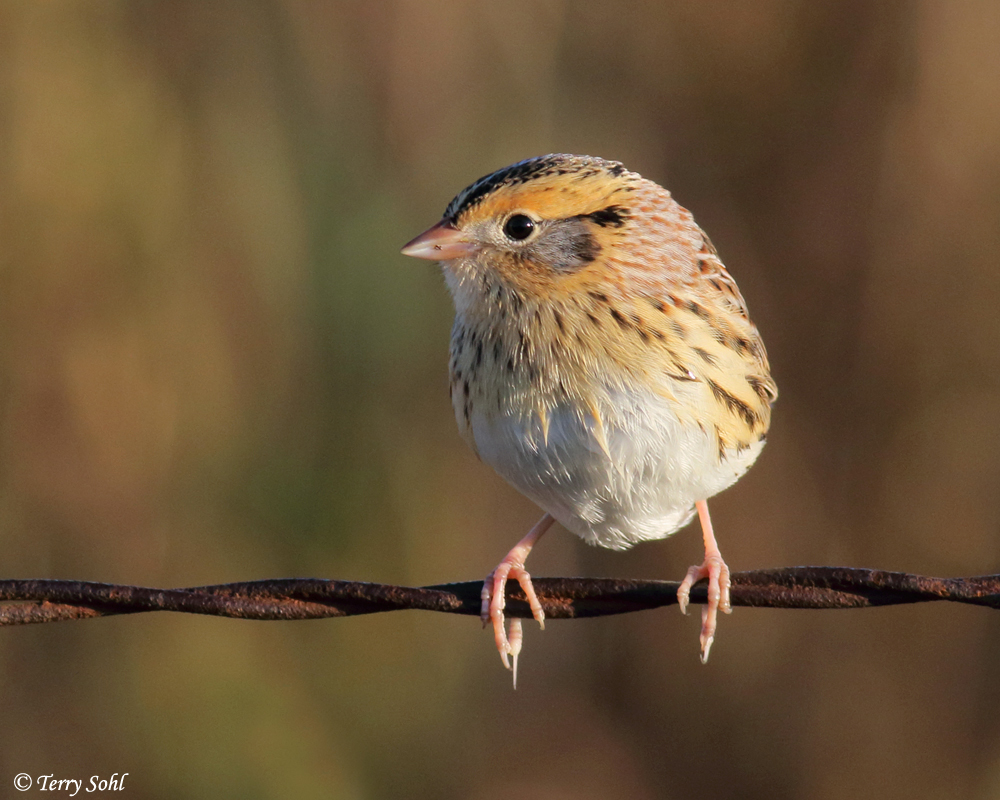 Contact me if you'd like to order a print of this photo - Multiple sizes, matting options available
All photos copyrighted! Click for information on commerical usage, or usage for other personal purposes.
Use the following Google dialogue to search this South Dakota Birds and Birding site:
Custom Search
SOUTH DAKOTA BIRDS AND BIRDING - LOCATIONS OF WEBSITE VISITORS
Please mail any comments/suggestions/additional links for this page to: Terry L. Sohl