Superb Fairy-wren
Malurus cyaneus
I didn't have high expectations for seeing any of the gorgeous, brilliantly colored Fairy-wren species during our Australia trip in 2019. While we certainly had a chance of running across the different species, it was May and June, the Australian winter. Any Fairy-wrens we did see would be in their duller winter plumage.
Or so I thought! While walking near Coffs Harbour, on the east coast of Australia, a brilliant flash of blue flew in front of us and landed on a nearby perch. A male Superb Fairy-wren, in breeding plumage!! I was able to get a few photos of it before it flew off, including the one below. It wasn't until later that I read the dominant male Superb Fairy-wren in a given area sometimes maintains their breeding plumage well into the winter, and that's clearly what I saw here.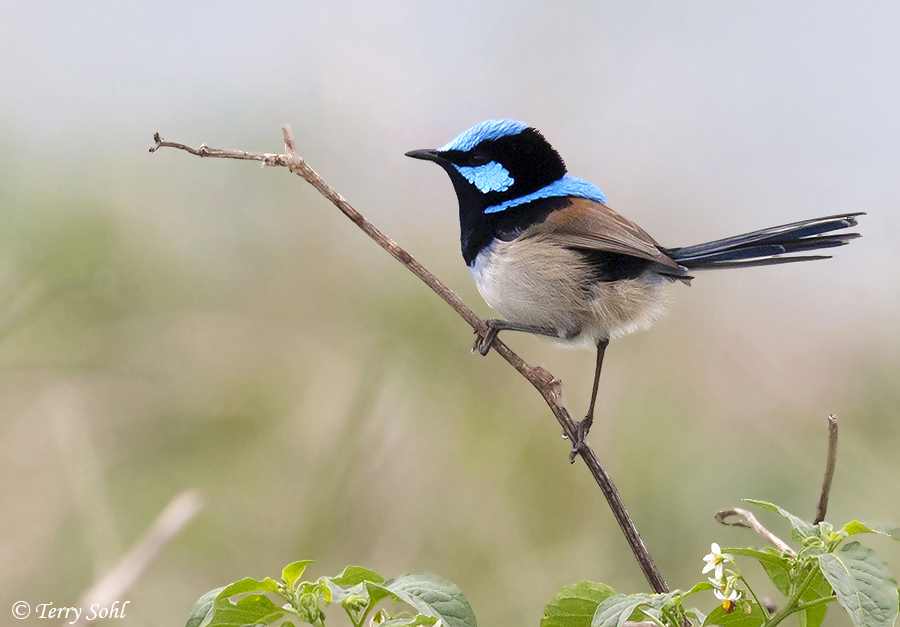 Click here for more photos of this species
All photos copyrighted! Click for information on commerical usage, or usage for other personal purposes.
Please email if you'd like to order a print of these photos
Use the following Google dialogue to search this South Dakota Birds and Birding site:
Custom Search
SOUTH DAKOTA BIRDS AND BIRDING - LOCATIONS OF WEBSITE VISITORS
Please mail any comments/suggestions/additional links for this page to: Terry L. Sohl