Gila Woodpecker
Melanerpes uropygialis
From the heart of Tucson, a shy Gila Woodpecker peering out from its nest cavity in a large Saguaro cactus. I love being able to capture the bird peeking out from the hole, bu treally like this one because of the angle that makes it look like he's in an impossibly small cavity for his size. It just worked out that the partially hollowed out "flutes" of the saguaro on the camera side cover most of the larger edges of the hole.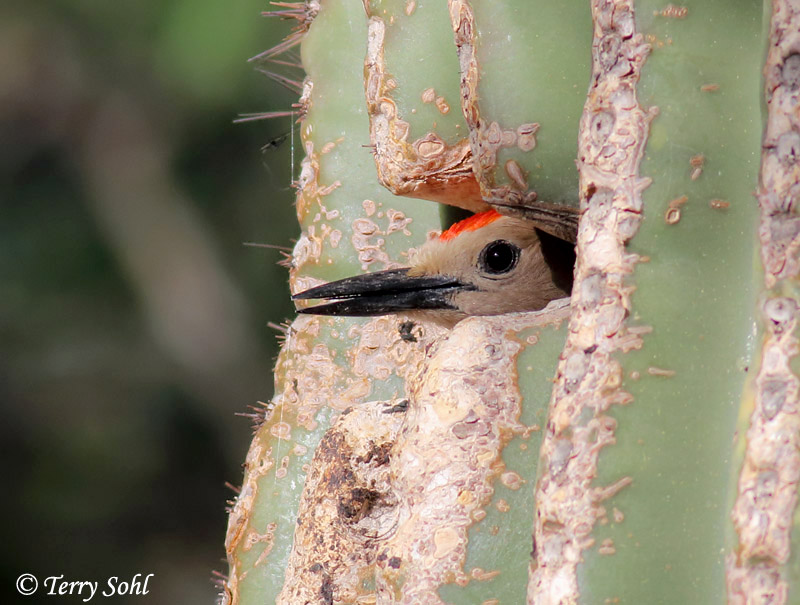 Click here for more information on this species
All photos copyrighted! Click for information on commerical usage, or usage for other personal purposes.
Please email if you'd like to order a print of these photos
Use the following Google dialogue to search this South Dakota Birds and Birding site:
Custom Search
SOUTH DAKOTA BIRDS AND BIRDING - LOCATIONS OF WEBSITE VISITORS
Please mail any comments/suggestions/additional links for this page to: Terry L. Sohl