Dingo
Canis lupus dingo
In South Dakota, you do occasionally see Coyotes. The typical sighting is early in the morning, with them running away from you at some distance! They're quite shy (and for good reason, given how persecuted and hunted they are in the state). When we visited eastern Australia in May/June of 2019, we had a handful of sightings of Dingo, and my impression was that they behaved very much like coyotes here...skittish and not likely to stick around for a photo.
In the latter half of our trip we visited the tropical northeastern part of Australia. While driving towards one place we were staying near Tarzali, there was a large dead animal in a field, with a dingo feeding on it. As with the few other dingos we saw, it wasn't in the mood to stick around, as it started to slip into the adjacent forest as soon as we started to approach. However, before slipping into the forest, it did stop and look at us for a moment, given me a few precious seconds to snap the only Dingo photos from the trip.
An iconic Australia critter, so I was glad to get some pics of one! From June 7th, 2019, near Tarzali, Queensland, Australia.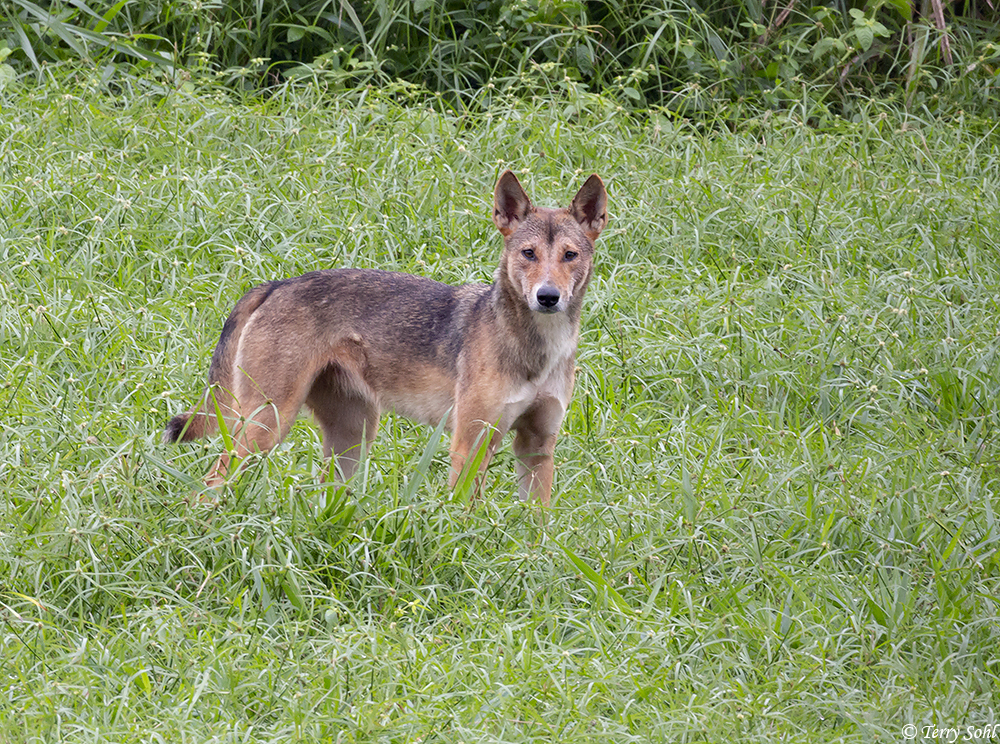 Click here for more photos of this species
All photos copyrighted! Click for information on commerical usage, or usage for other personal purposes.
Please email if you'd like to order a print of these photos
Use the following Google dialogue to search this South Dakota Birds and Birding site:
Custom Search
SOUTH DAKOTA BIRDS AND BIRDING - LOCATIONS OF WEBSITE VISITORS
Please mail any comments/suggestions/additional links for this page to: Terry L. Sohl