Spangled Drongo Photos
Dicrurus bracteatus
I swear some of the names for birds, landmarks, cities, etc. in Australia were just people sitting around a bar, tossing out the most memorable or funny sounding name possible. Spangled Drongo? Sounds like a cartoon character! But I soon learned what "Spangled Drongo" must stand for in Latin..."Bird who doesn't want a photograph taken". I saw quite a few in and around Port Douglas. But the only (decent) photo I got of the species was of a young one sitting on a fence.
Click here to return to home page for Australia trip photos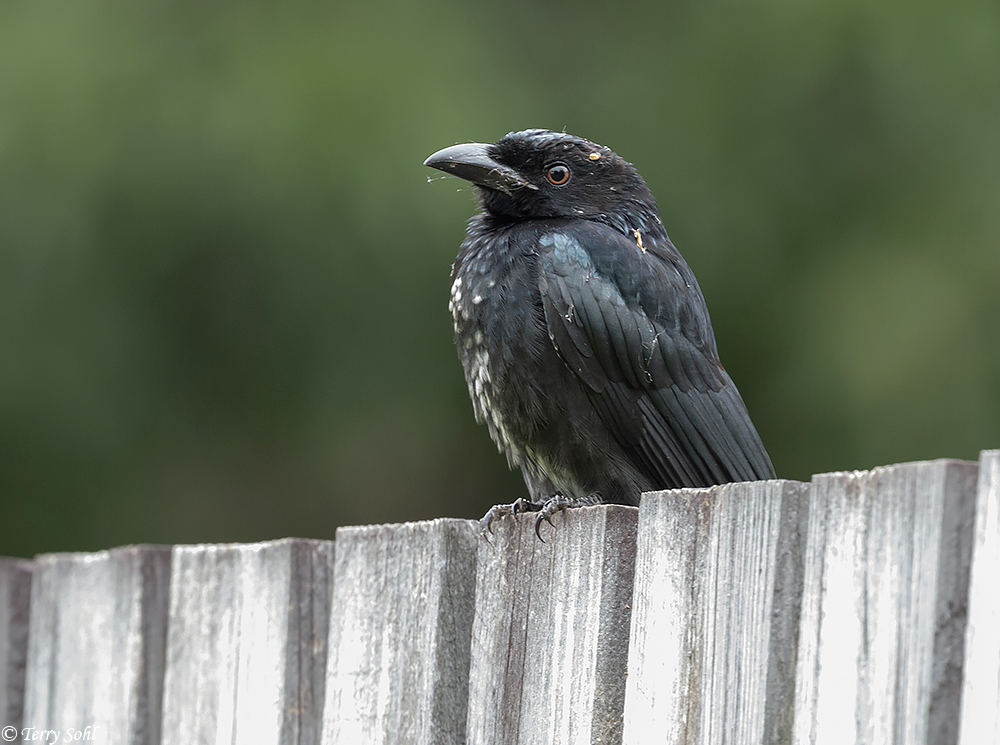 All photos copyrighted! Click for information on commerical usage, or usage for other personal purposes.
Use the following Google dialogue to search this South Dakota Birds and Birding site:
Custom Search
SOUTH DAKOTA BIRDS AND BIRDING - LOCATIONS OF WEBSITE VISITORS
Please mail any comments/suggestions/additional links for this page to: Terry L. Sohl