Silver Gull Photos
Chroicocephalus novaehollandiae
Pretty much the first bird we saw in Australia, it's a little different than in much of the US in that the Silver Gull is generally the ONLY typical gull species you'll find. They were found pretty much everywhere we went in eastern Australia.
Click here to return to home page for Australia trip photos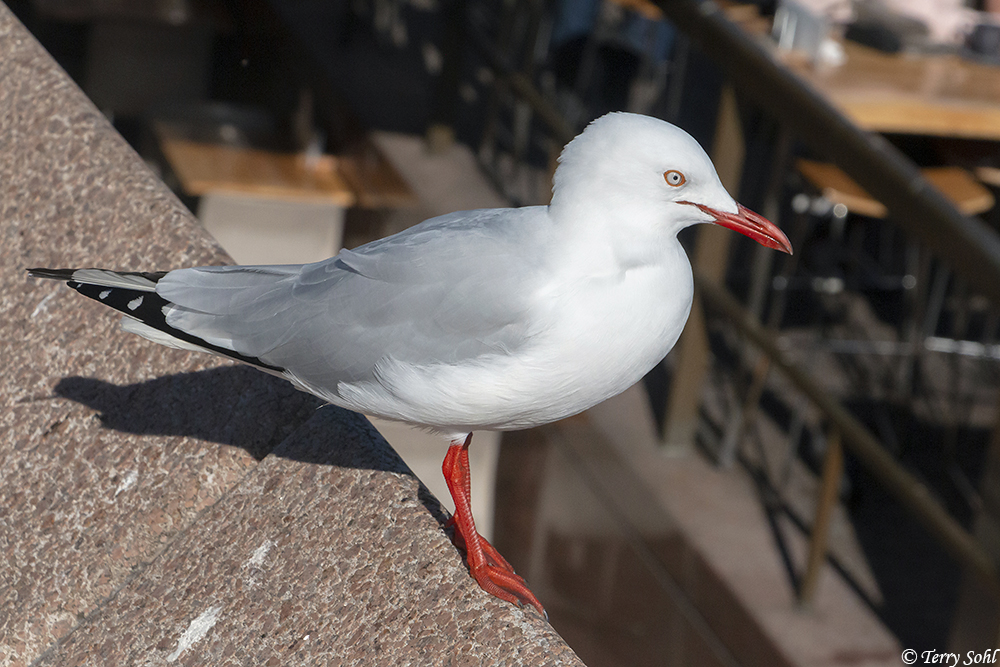 Click on photos below for a higher-resolution view

May 28th, 2019
Sydney Harbour, Australia

June 2nd, 2019
Coffs Harbour, Australia
All photos copyrighted! Click for information on commerical usage, or usage for other personal purposes.
Use the following Google dialogue to search this South Dakota Birds and Birding site:
Custom Search
SOUTH DAKOTA BIRDS AND BIRDING - LOCATIONS OF WEBSITE VISITORS
Please mail any comments/suggestions/additional links for this page to: Terry L. Sohl