Australasian Gannet Photos
Morus serrator
I'm letting my bias show by post this photo on the Australian trip photo page. I only wanted to post some of the best photos from the trip, which means I have a number of species that didn't "make the cut". This is a very long distance shot and a huge crop, but...I love gannets! Ever since a trip to the Gulf Coast in the US where I once saw a huge flock actively dive-bombing into a shoal of fish, I've loved Gannets. Thus had to at least show something of the Australasian Gannets we saw.
Click here to return to home page for Australia trip photos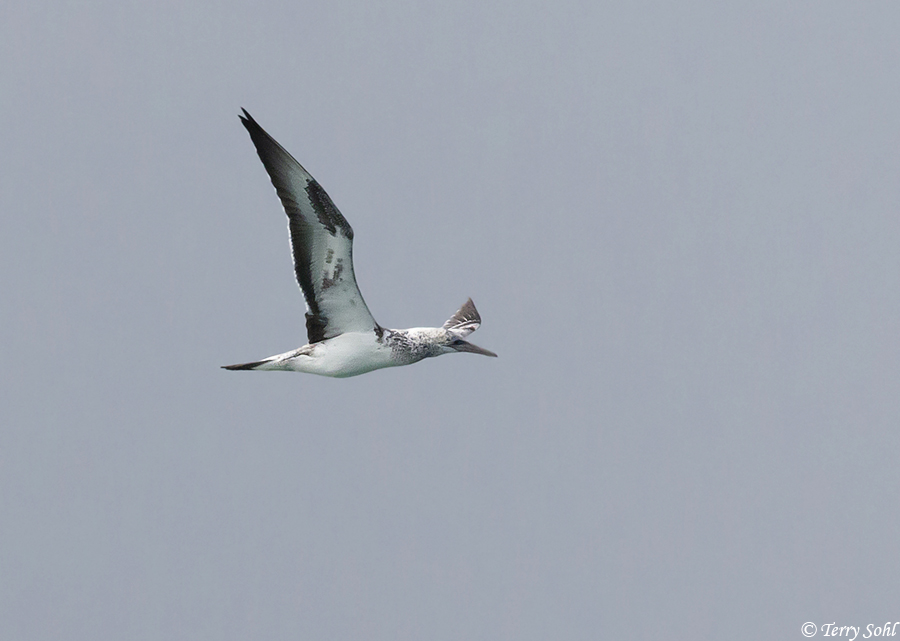 All photos copyrighted! Click for information on commerical usage, or usage for other personal purposes.
Use the following Google dialogue to search this South Dakota Birds and Birding site:
Custom Search
SOUTH DAKOTA BIRDS AND BIRDING - LOCATIONS OF WEBSITE VISITORS
Please mail any comments/suggestions/additional links for this page to: Terry L. Sohl