Alder Flycatcher Photos
Photography by Terry Sohl
My Favorite: I've seen these guys plenty of times. I'm sure I have! But alas, they are one of the famed "Empidonax" flycatchers, a group of small flycatchers that all look very similar to each other. I have photos of Empidonax flycatchers on my hard drive that will likely forever just be labeled "miscellaneous Empidonax flycatcher", because I'm not sure what species they are. The only reason I know this is an Alder Flycatcher? He was singing his heart out right before I found him. Photos below are taken in May of 2005 at Lake Thompson, in Kingsbury County, South Dakota.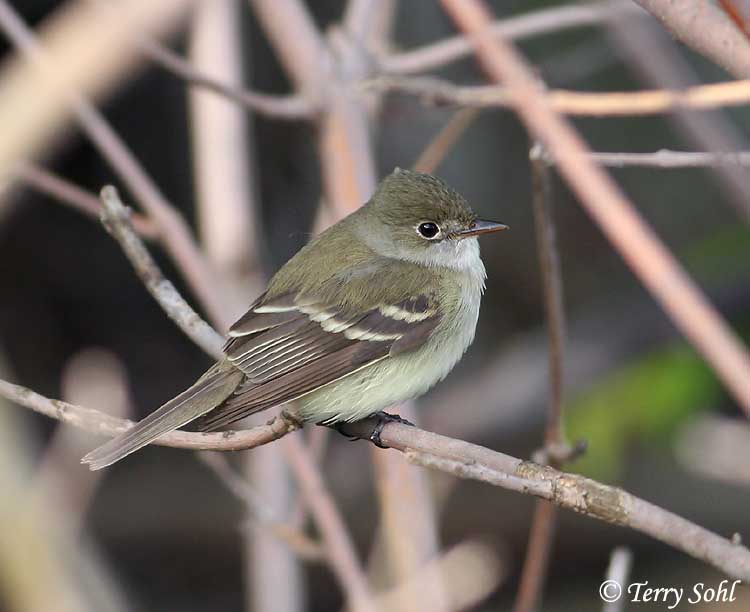 Click here for the species description page for the Alder Flycatcher
All photos copyrighted! Click for information on commerical usage, or usage for other personal purposes.
Use the following Google dialogue to search this South Dakota Birds and Birding site:
Custom Search
SOUTH DAKOTA BIRDS AND BIRDING - LOCATIONS OF WEBSITE VISITORS
Please mail any comments/suggestions/additional links for this page to: Terry L. Sohl