South Dakota Birds and Birding - Home Page
South Dakota Birding"Hotspot"
Good Earth State Park
Area #6 - Forested Gully on River Trail
The "River Trail" starts just to the south of the Prairie loop (the area featured in Point #3 of the hotspots page). It starts at the edge of a large grassy area and immediately descends, winding downward along a heavily forested ravine before ending up at the Big Sioux River Floodplain below. It's this top part of the River Trail that's highlighted here, the location where the path descends towards the flatter floodplain.
The trail is bounded on both sides by dense forest cover and understory. As you descend, a ravine is found on the right side of the trail, with a hill to your left. The attraction of this location is songbird migration in the spring. In recent years, when taking a trip to Good Earth State Park, there have been multiple trips where I get "lost" in time on this trail, and end up spending most of my time just hanging out here, looking up into the canopy for the incredible variety of warblers and other songbirds moving through the canopy.
Photography here is admittedly hard! It's a little easier shooting to the right side of the trail, as the slope down to the ravine means you're at least a little closer to the leaves and branches of the forest canopy. However, there are some very tall trees in that ravine, and many times you're looking far up into the canopy for birds. While photo opportunities may be more challenging here, the incredible birding in the spring makes it worth it (and also worth the "warbler neck" you often get on a trip like this, staring upward into the canopy all day)!
I have managed some good photos from this location, including the photo below of one of my all-time nemesis birds, a Bay-breasted Warbler. I went over 10 years between seeing Bay-breasted Warblers in South Dakota, and had no photos of the species, until a trip here in 2019. Both 2019 and 2020 were incredible for warblers in migration, and both years, I saw multiple Bay-breasted Warblers (including the one below).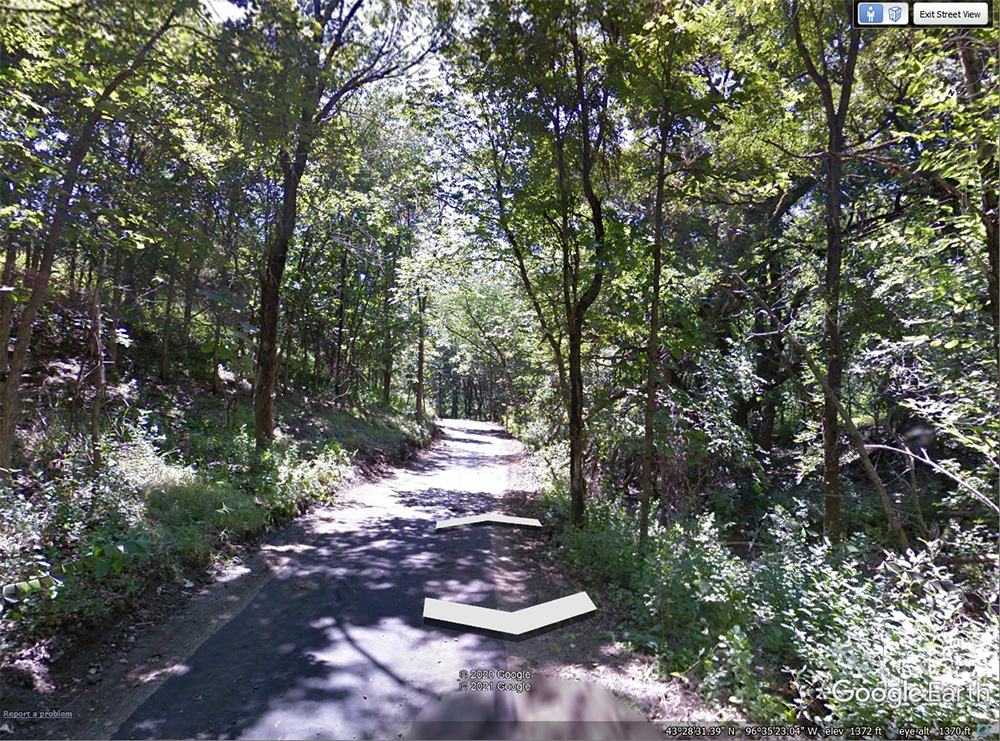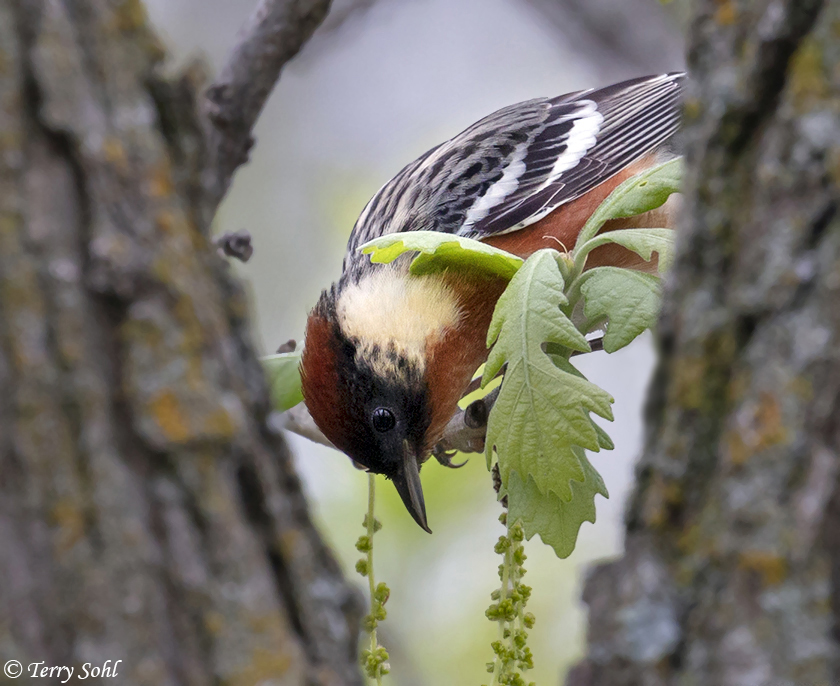 Use the following Google dialogue to search this South Dakota Birds and Birding site:
Custom Search
SOUTH DAKOTA BIRDS AND BIRDING - LOCATIONS OF WEBSITE VISITORS
Please mail any comments/suggestions/additional links for this page to: Terry L. Sohl