South Dakota Birds and Birding - Home Page
South Dakota Birding"Hotspot"
Fort Pierre National Grasslands
Location#5 -- Gravel Road east of Highway 83
Just one of many gravel roads bisecting the Fort Pierre Grasslands, but one where I've had a lot of luck, especially for raptors. The road crosses through or next to multiple little stock dams, which have been great bird attractants. Just about everything on the east side of this road is a very nice thick grassland, and the fence line along the east side of the road always seems to hold large numbers of raptors. It's one of multiple areas in the Grasslands where I've come across Short-eared Owls, and for some reason, a spot where I've had some of the best luck in winter in finding Prairie Falcons.
To find the area by GPS coordinate, the geographic coordinates where the road intersects the southern of the 2 marked reservoirs in the image below is 44° 15' 2.5" N, and 100° 19' 33.2" W.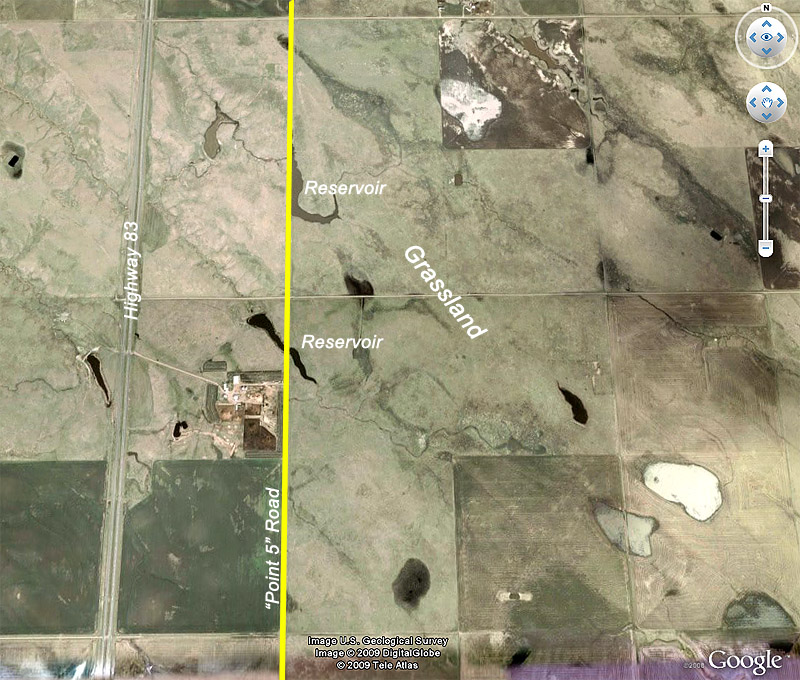 Use the following Google dialogue to search this South Dakota Birds and Birding site:
Custom Search
SOUTH DAKOTA BIRDS AND BIRDING - LOCATIONS OF WEBSITE VISITORS
Please mail any comments/suggestions/additional links for this page to: Terry L. Sohl