South Dakota Birds and Birding - Home Page
South Dakota Birding"Hotspot"
Wall Lake
Location #4 - Wall Lake Peninsula
The overhead image below shows the parking lot for the boat dock, but sticking out into the lake at this location is a small peninsula. The peninsula is covered with trees and shrubs, and I've had surprisingly good luck with songbirds at this location. With the peninsula sticking out into the deeper water of the lake itself, it also is a great location to look for aquatic birds. American White Pelicans are often cruising Wall Lake in migration, and you can often get great looks from the peninsula. The deeper water on the east side of the peninsula also is a spot where I've often seen Common Loons foraging in migration, not a species that's very easy to see in eastern South Dakota.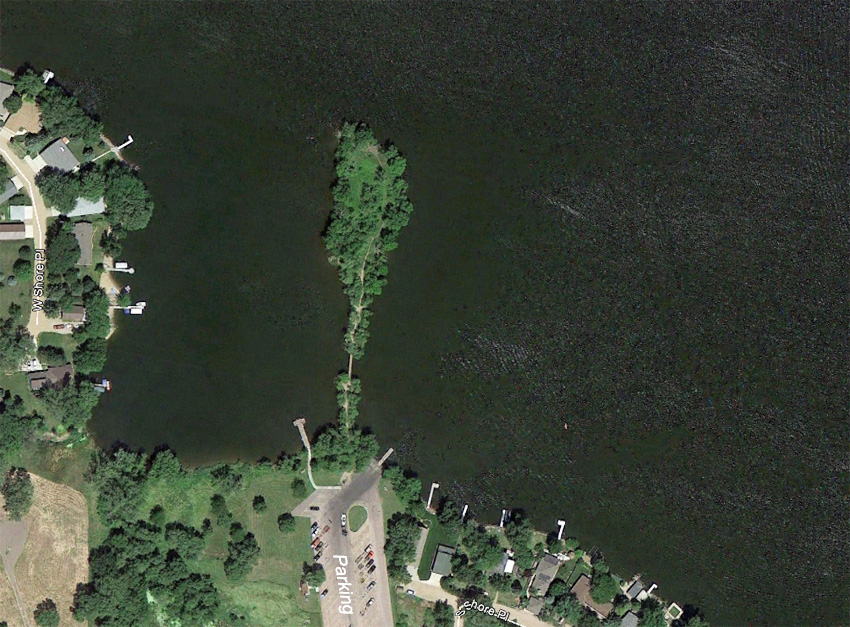 This picture of a Horned Grebe was taken off the peninsula. He was cruising the waters very close to shore, something you can often see with other waterfowl when birding from the peninsula.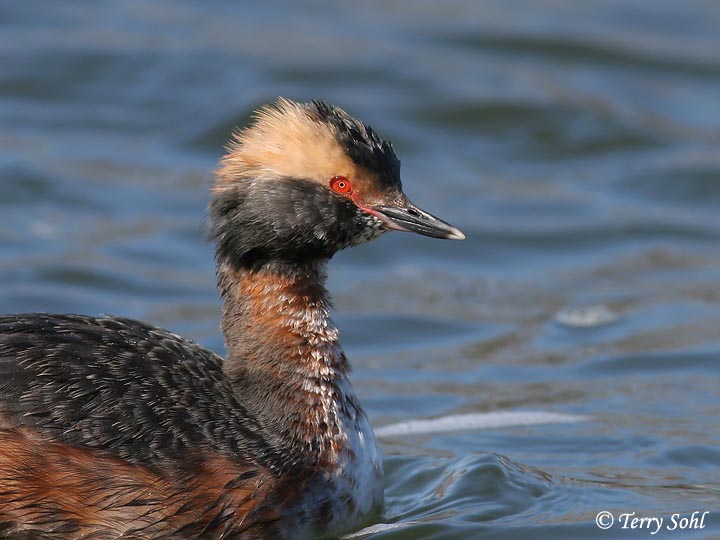 Use the following Google dialogue to search this South Dakota Birds and Birding site:
Custom Search
SOUTH DAKOTA BIRDS AND BIRDING - LOCATIONS OF WEBSITE VISITORS
Please mail any comments/suggestions/additional links for this page to: Terry L. Sohl