South Dakota Birds and Birding - Home Page
South Dakota Birding"Hotspot"
Big Sioux Recreation Area
Photo Location#7 -- Valley of the Giants Trail
The Valley of the Giants trail descends to a flat, riparian forest area along the river. The top photo depicts the path as you reach the bottom. The path follows the river for a bit before turning into the forest. This area definitely does have a different feel than the forest in the rest of the park. The "Giants" of the area are cottonwoods, including some truly massive specimens. The mix of dead trees, massive old cottonwoods, and other trees make this a nice place to look for the woodpeckers of the park (Red-bellied, Hairy, Downy, Yellow-bellied Sapsuckers, and perhaps a Red-headed Woodpecker along the edges of this area). It also is a good spot to look (and listen) for Eastern Screech Owls and Great Horned Owls.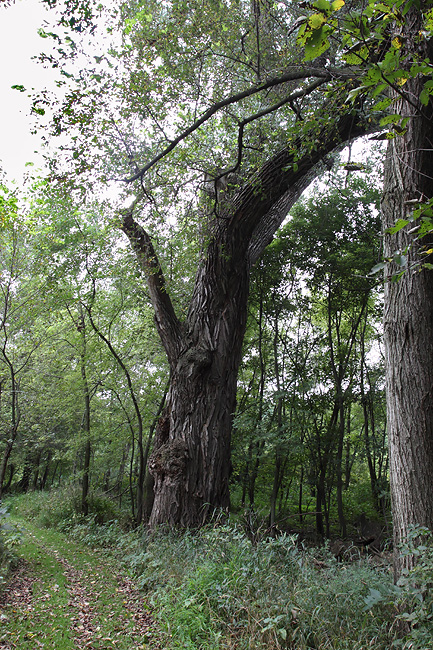 Use the following Google dialogue to search this South Dakota Birds and Birding site:
Custom Search
SOUTH DAKOTA BIRDS AND BIRDING - LOCATIONS OF WEBSITE VISITORS
Please mail any comments/suggestions/additional links for this page to: Terry L. Sohl