South Dakota Birds and Birding - Home Page
South Dakota Birding"Hotspot"
Big Sioux Recreation Area
Photo Location#1 -- River Pathway
My favorite location to bird in the park is along this paved path, running along the river. It's really a thin little strip of habitat, with the river immediately on one side, and on the other side, a thin belt of juniper trees in between the path and the campground. However, the combination of sumac bushes, other bushes including many with berries, the juniper trees, and the water make this a great spot for a wide variety of birds. It is my favorite spot to look for migrating warblers in the spring. Gray Catbirds, Brown Thrashers, Rose-breasted Grosbeaks, Yellow Warblers, Common Yellowthroat, and other species are always around in the summer. In the fall and winter, the berries on the bushes and the juniper trees always seem to hold Cedar Waxwings, and it's one of the few spots where I often see Robins in the winter.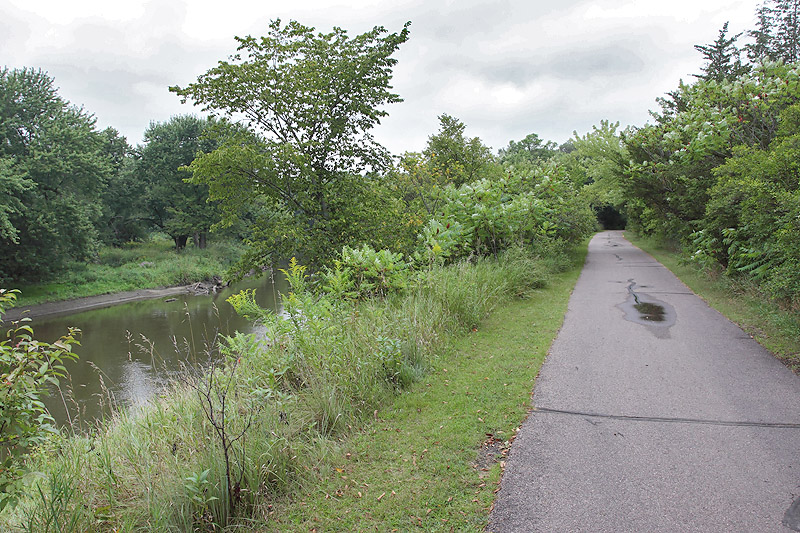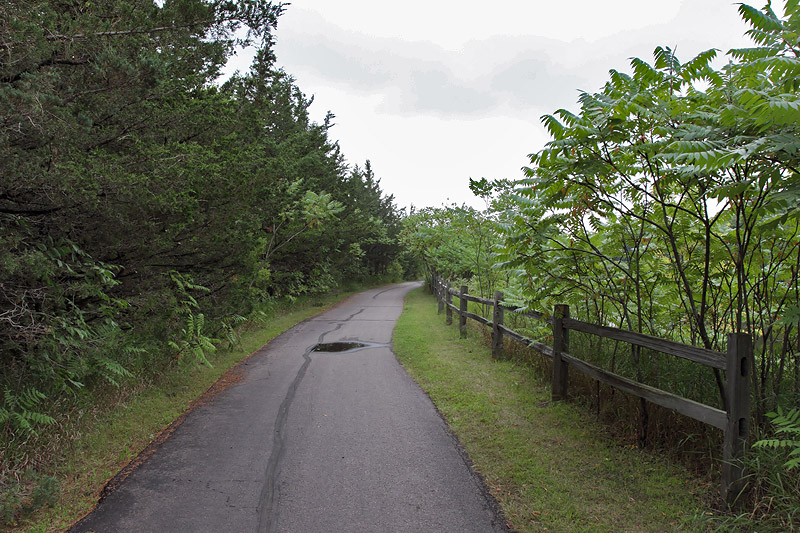 Use the following Google dialogue to search this South Dakota Birds and Birding site:
Custom Search
SOUTH DAKOTA BIRDS AND BIRDING - LOCATIONS OF WEBSITE VISITORS
Please mail any comments/suggestions/additional links for this page to: Terry L. Sohl