Hermit Warbler Photo

While this isn't the most detailed shot or a shot with the greatest lighting, it was a shot that took a LOT of effort! I saw a number of these guys in Ecola State Park in Oregon during a trip there in the summer of 2011, but getting a photo was tough. They tend to spend most of their time in the treetops. I finally got a couple of photos, but not all that great of ones. I guess it gives me reason to go back again some day! Photo taken on June 29th, 2011 in Ecola State Park in Oregon, with Canon 50D, 400 5.6L.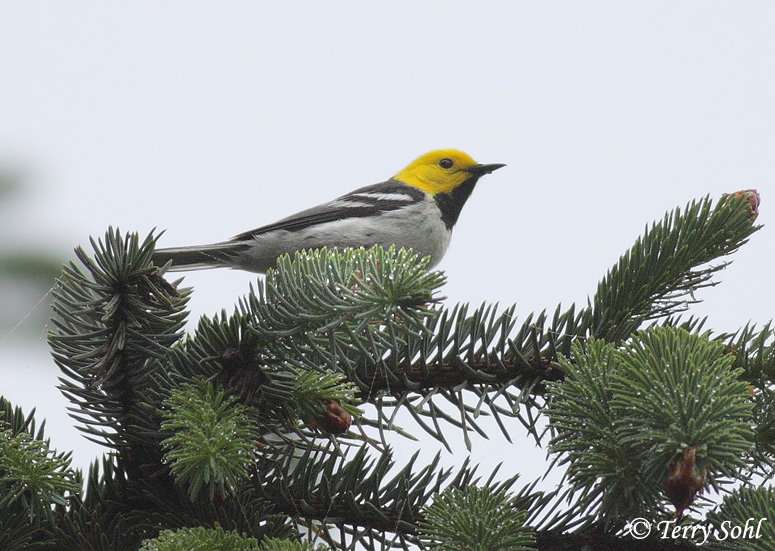 Contact me if you'd like to order a print of this photo - Multiple sizes, matting options available
All photos copyrighted! Click for information on commerical usage, or usage for other personal purposes.
Use the following Google dialogue to search this South Dakota Birds and Birding site:
Custom Search
SOUTH DAKOTA BIRDS AND BIRDING - LOCATIONS OF WEBSITE VISITORS
Please mail any comments/suggestions/additional links for this page to: Terry L. Sohl