Golden-winged Warbler Photos
Photography by Terry Sohl
My Favorite: I'd estimate that on average, I see one Golden-winged Warbler every other year in migration. And when I do, it's almost always a bird that's high up in the canopy, where I get some glimpses with binoculars, but nothing remotely close to an opportunity for a good photo. Given the lack of opportunity I guess I should be glad for any decent, close photos of the species, which I did manage to get in May of 2015, as the bird below deliberately foraged in the foliage of a tree that was at eye level, because I was sitting on a bridge over a small creek at the time.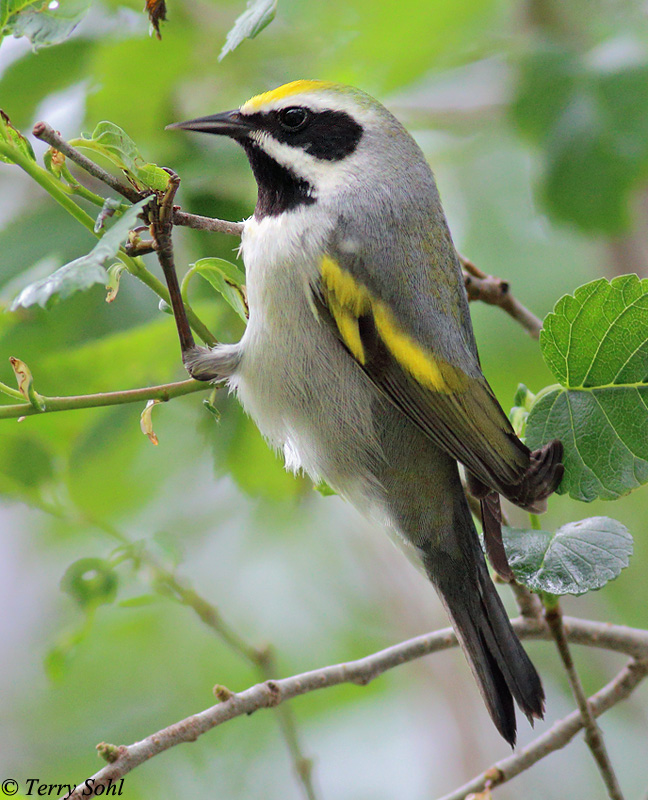 Click here for the species description page for the Golden-winged Warbler.
All photos copyrighted! Click for information on commerical usage, or usage for other personal purposes.
Use the following Google dialogue to search this South Dakota Birds and Birding site:
Custom Search
SOUTH DAKOTA BIRDS AND BIRDING - LOCATIONS OF WEBSITE VISITORS
Please mail any comments/suggestions/additional links for this page to: Terry L. Sohl