Little Blue Heron Photos

Little Blue Herons have very different plumages as juveniles than they do as adults. Juvenile birds are all-white in plumage, while adults acquire the dark, slate-blue plumage. Adult birds in breeding plumage start to get bluish-red feathers on their neck and heads. There are photos of all plumages of Little Blue Herons below.
Click on the thumbnail for high-resolution photos. Click here for the species description page for the Little Blue Heron.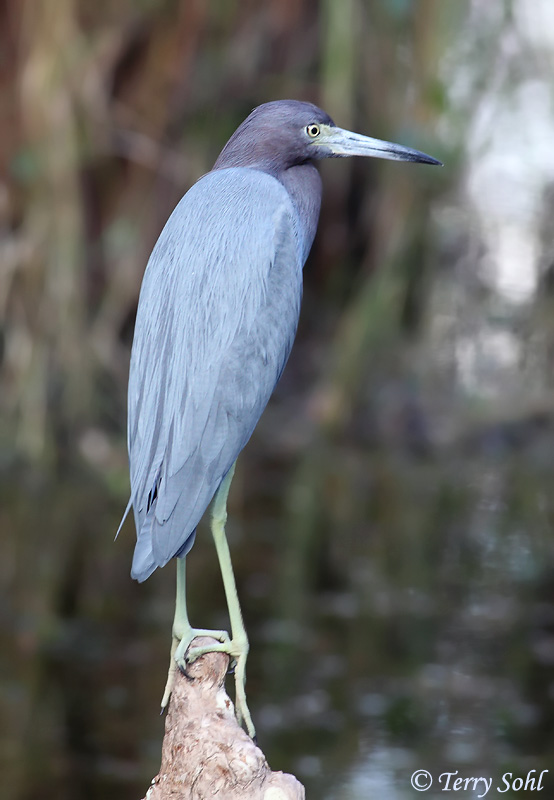 Little Blue Heron #3 shown above
All photos copyrighted! Click for information on commerical usage, or usage for other personal purposes.
Use the following Google dialogue to search this South Dakota Birds and Birding site:
Custom Search
SOUTH DAKOTA BIRDS AND BIRDING - LOCATIONS OF WEBSITE VISITORS
Please mail any comments/suggestions/additional links for this page to: Terry L. Sohl