Gray-cheeked Thrush Photos
Photography by Terry Sohl
My Favorite: Swainson's Thrush are a quite common spring and fall migrant in South Dakota, and I have many photos of that species. Their very close relative though, the Gray-cheeked Thrush? Up until May 10th, 2020 I had zero photos of the species. They truly are not nearly as common as Swainson's Thrush during spring migration for example (I estimate at least a 10 to 1 ratio here), but I've seen them over the years! Just no photos! I was very glad to get these photos on a cold, sunny morning at Newton Hills State Park in Lincoln County, South Dakota.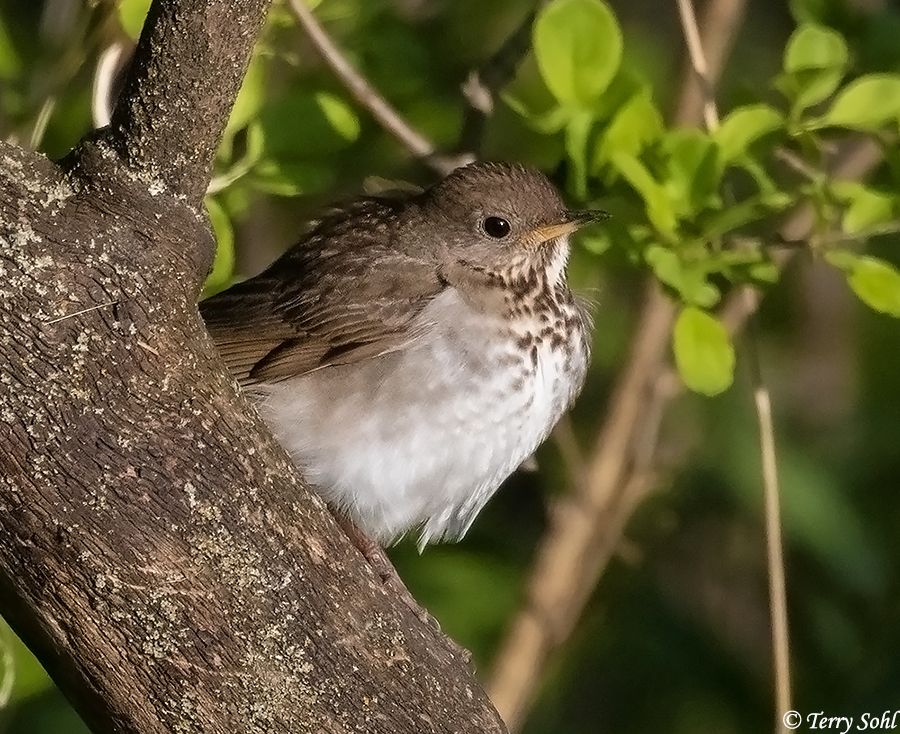 Click here for the species description page for the Gray-cheeked Thrush.
All photos copyrighted! Click for information on commerical usage, or usage for other personal purposes.
Use the following Google dialogue to search this South Dakota Birds and Birding site:
Custom Search
SOUTH DAKOTA BIRDS AND BIRDING - LOCATIONS OF WEBSITE VISITORS
Please mail any comments/suggestions/additional links for this page to: Terry L. Sohl