Curve-billed Thrasher

This photo of a Curve-billed Thrasher was taken on December 10th, 2010 at Saguaro National Park near Tucson, Arizona. There was just a bit of a drip from this drinking fountain, and this guy, along with several other species of birds, had learned that it was a reliable source of water in a hot and dry area! Taken with Canon 50D, 400 5.6L lens.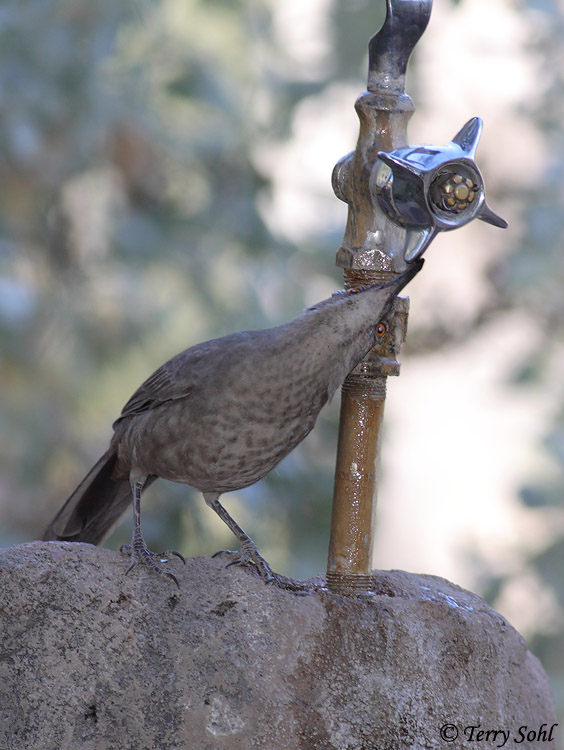 Contact me if you'd like to order a print of this photo - Multiple sizes, matting options available
All photos copyrighted! Click for information on commerical usage, or usage for other personal purposes.
Use the following Google dialogue to search this South Dakota Birds and Birding site:
Custom Search
SOUTH DAKOTA BIRDS AND BIRDING - LOCATIONS OF WEBSITE VISITORS
Please mail any comments/suggestions/additional links for this page to: Terry L. Sohl