Calliope Hummingbird Photos

Tiny little guys! The only time I've seen Calliope Hummingbirds is when we've visited Arizona in the late summer/early fall. In my few chances, I haven't had a lot of luck getting many photos, but at least I've gotten a couple of decent ones.
Click on the images or photo names below for higher-resolution photos. Click here for the species description page for the Calliope Hummingbird.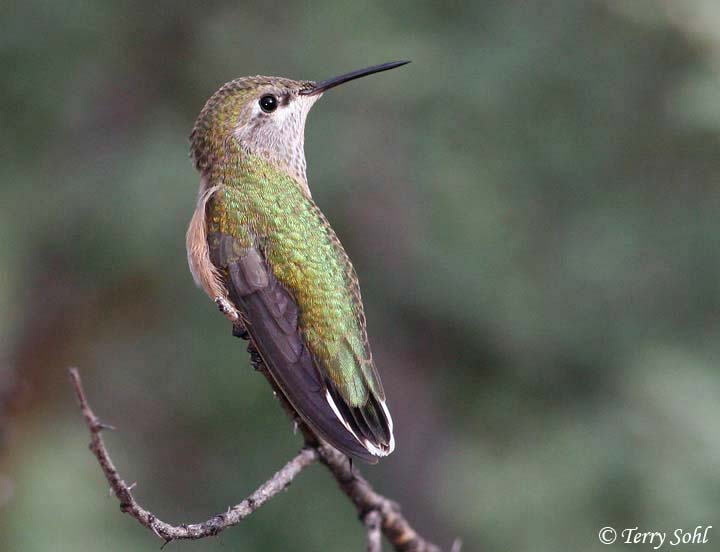 Calliope Hummingbird #1 shown above
All photos copyrighted! Click for information on commerical usage, or usage for other personal purposes.
Use the following Google dialogue to search this South Dakota Birds and Birding site:
Custom Search
SOUTH DAKOTA BIRDS AND BIRDING - LOCATIONS OF WEBSITE VISITORS
Please mail any comments/suggestions/additional links for this page to: Terry L. Sohl