Heermann's Gull Photos

Heermann's Gulls are found on the west coast of North America, and are only very rarely found inland. They are a species that has never been seen in South Dakota. Note these are all photos from the San Francisco area. Several of the photos are of the same bird, who unfortunately is fouled with a bit of oil from an oil spill in San Francisco Bay.
Click on the thumbnail for high-resolution photos. Click here for more information on this species.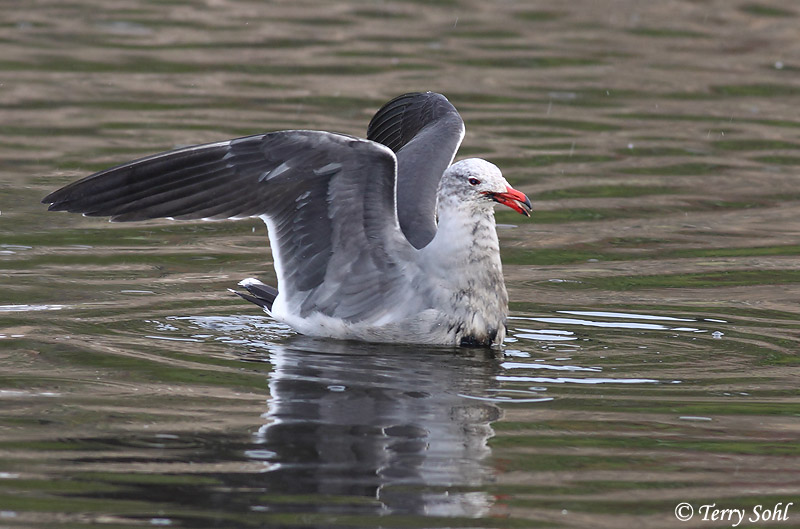 Heermann's Gull #7 shown above
All photos copyrighted! Click for information on commerical usage, or usage for other personal purposes.
Use the following Google dialogue to search this South Dakota Birds and Birding site:
Custom Search
SOUTH DAKOTA BIRDS AND BIRDING - LOCATIONS OF WEBSITE VISITORS
Please mail any comments/suggestions/additional links for this page to: Terry L. Sohl