Arctic Tern Photo

This photo of an Arctic Tern on nest was taken at Potter's Marsh near Anchorage, Alaska on June 24th, 2006. This one is sitting on a nest, a nest that's literally 2 feet off of a small parking area. I got out of the car, and this guy immediately flew up and started hitting me on the head with his/her beak and feet. I didn't even see him/her until the defense of the also unseen nest.
Once I got back in my car, it went right back to the nest and ignored me. I could then watch from a mere 10-15 feet away, and also found out there was a single chick that this bird is sitting on (see next photo). Taken with Canon 20D, 400 5.6L lens.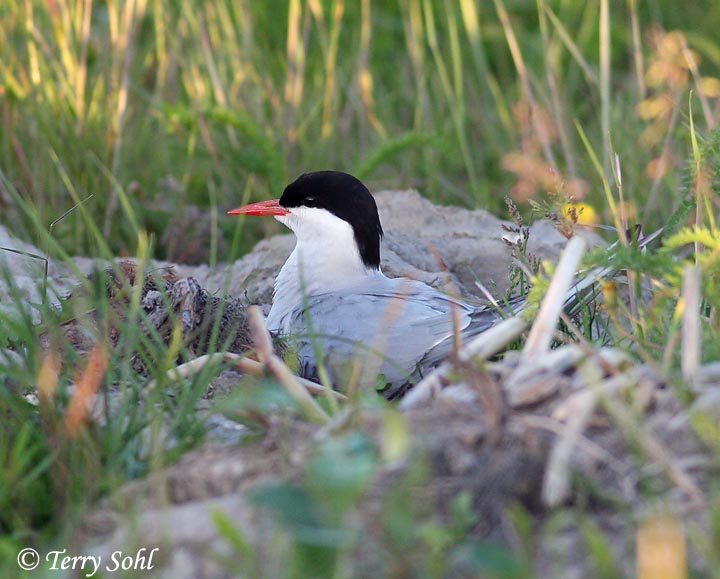 Contact me if you'd like to order a print of this photo - Multiple sizes, matting options available
All photos copyrighted! Click for information on commerical usage, or usage for other personal purposes.
Use the following Google dialogue to search this South Dakota Birds and Birding site:
Custom Search
SOUTH DAKOTA BIRDS AND BIRDING - LOCATIONS OF WEBSITE VISITORS
Please mail any comments/suggestions/additional links for this page to: Terry L. Sohl