Whooping Crane
Photo of the Week (August 22nd, 2021)
(archive photos of the week here)
There are some days as a birder that you'll always remember, and this was one of them. Over the last couple of weeks, there was a report of a pair of Whooping Cranes in Sully County. Having Whooping Cranes around in August is rather odd, and thus I was rather skeptical they'd hang around. However, with a free Saturday, I decided to make the long, 4 hour trek to Sully County where the birds were seen. I wasn't expecting much, but hey, how often do you get a chance to see Whooping Cranes?
It's not often that chasing a rarity works out this well. I came over a hill as I approached the location where the birds had been seen, and...they were standing in the middle of the road! They flew as I slowed down, but fortunately circled and landed in a cut wheat field just off the road. I ended up spending the next magnificent hour watching the pair as they foraged both in the wheat field and an adjacent dry wetland. Magnificent birds, and I doubt I'll ever again have a chance to watch a wild pair of Whooping Cranes from such close distance.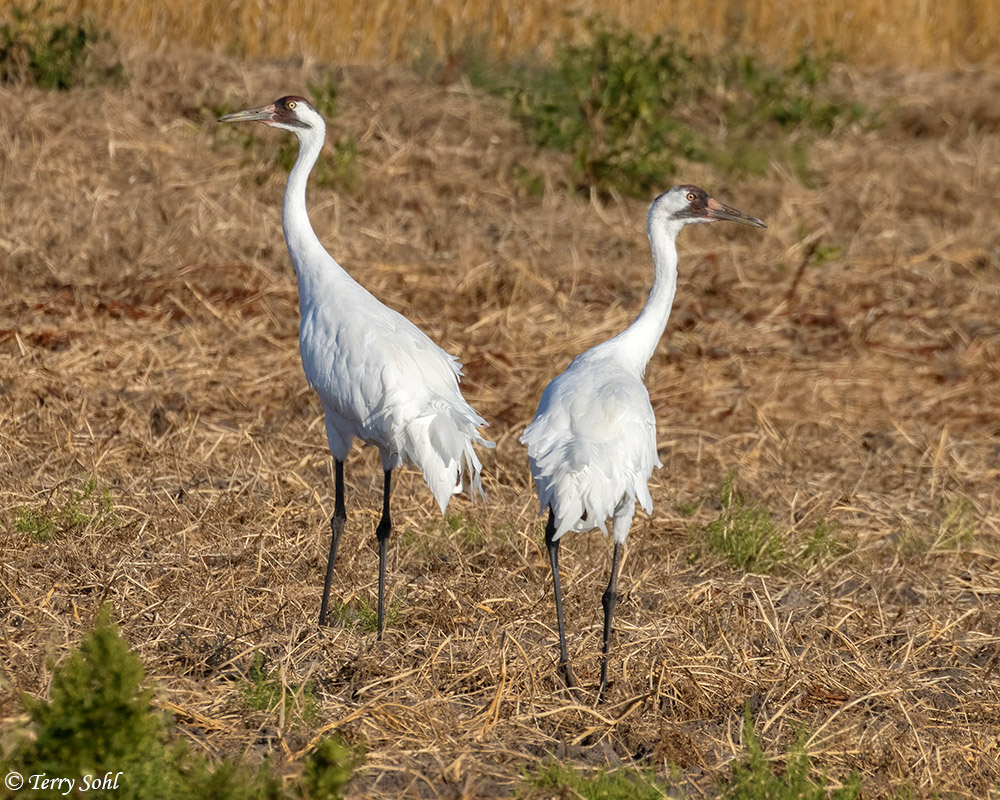 Contact me if you'd like to order a print of this photo - Multiple sizes, matting options available
All photos copyrighted! Click for information on commerical usage, or usage for other personal purposes.
Use the following Google dialogue to search this South Dakota Birds and Birding site:
Custom Search
SOUTH DAKOTA BIRDS AND BIRDING - LOCATIONS OF WEBSITE VISITORS
Please mail any comments/suggestions/additional links for this page to: Terry L. Sohl