Hudsonian Godwit
Photo of the Week (April 25th, 2021)
(archive photos of the week here)
Hudsonian Godwits are a species that are always a treat to see. They're gorgeous birds, and given I usually don't see them very often, it makes it even more special when you see one. The last 2 spring migrations however have changed that paradigm somewhat, as both springs have been spectacular for seeing Hudsonian Godwits! For the past week and a half, I've seen Hudsonian Godwits in at least a dozen different places, including seeing >20 at a time in a couple of places. Here's a gorgeous male in some nice morning light, from western Minnehaha County.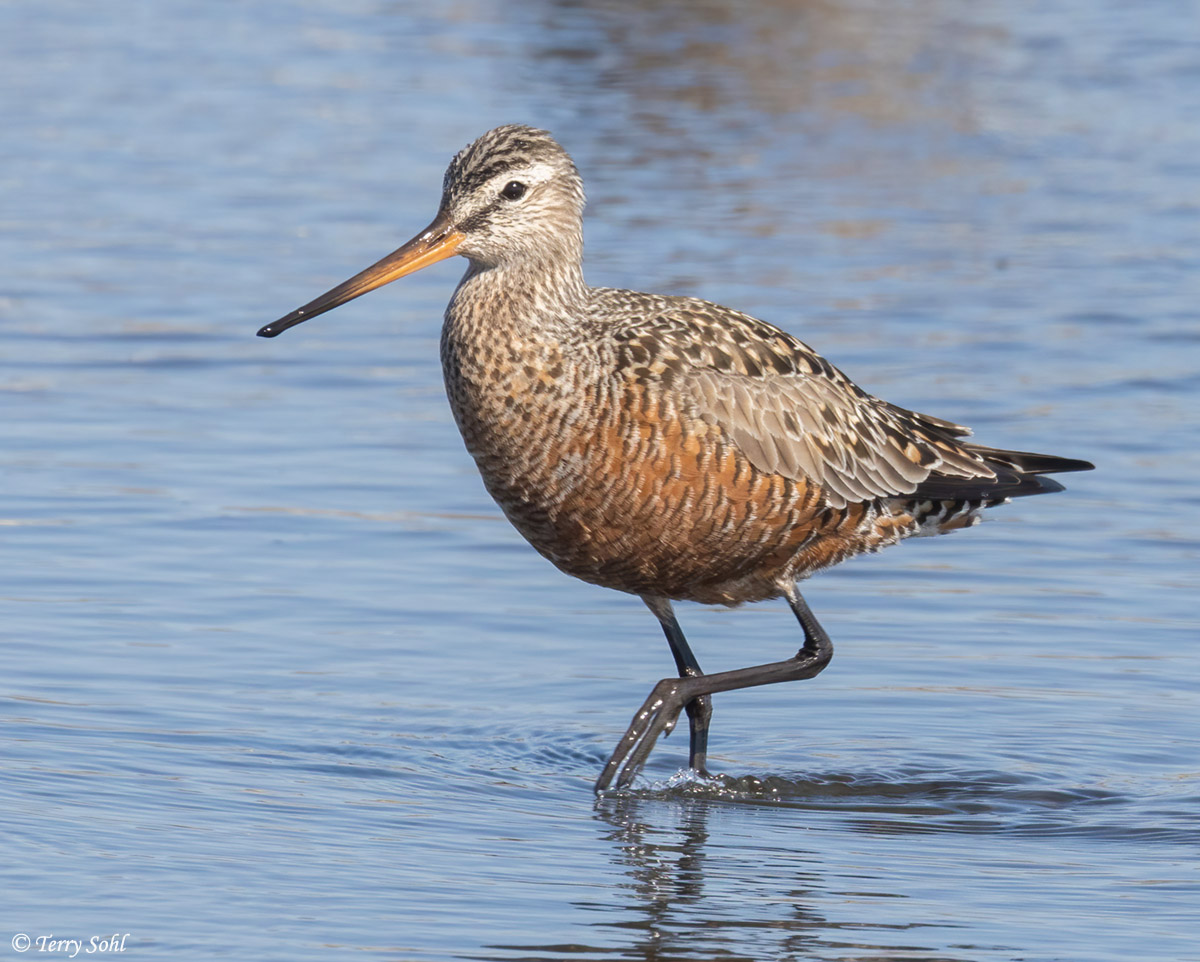 Contact me if you'd like to order a print of this photo - Multiple sizes, matting options available
All photos copyrighted! Click for information on commerical usage, or usage for other personal purposes.
Use the following Google dialogue to search this South Dakota Birds and Birding site:
Custom Search
SOUTH DAKOTA BIRDS AND BIRDING - LOCATIONS OF WEBSITE VISITORS
Please mail any comments/suggestions/additional links for this page to: Terry L. Sohl