American Avocet
Photo of the Week (April 21st, 2019)
(archive photos of the week here)
I went birding west of Sioux Falls on Saturday (April 20th), hoping to start running into some shorebirds. It is still a bit early for many species, but after a horrid winter and all kinds of standing water left behind, I expected to run into at least some shorebirds. I was wrong! Other than a handful of Yellowlegs (and the ever present Killdeer), there weren't any other shorebird species around. I was going to cut the trip short and not go all the way out to Weisensee Slough in western Minnehaha County, but I did make the trip and am glad I did. There weren't shorebirds around...there was ONE shorebird (singular), but what he didn't have in quantity he made up for in quality. American Avocets are a bird of western North America, and they're not even a common migrant in the far eastern edge of the state. This one was foraging along the flooded road that cuts through Weisensee, an indication of just how high the water is. Two summers ago Weisensee was completely dry! I never thought it possible that water would rise so high to cover the road, as I've never seen it covered in 20+ years of birding. I'm not complaining though, not when it offers a bird such as this.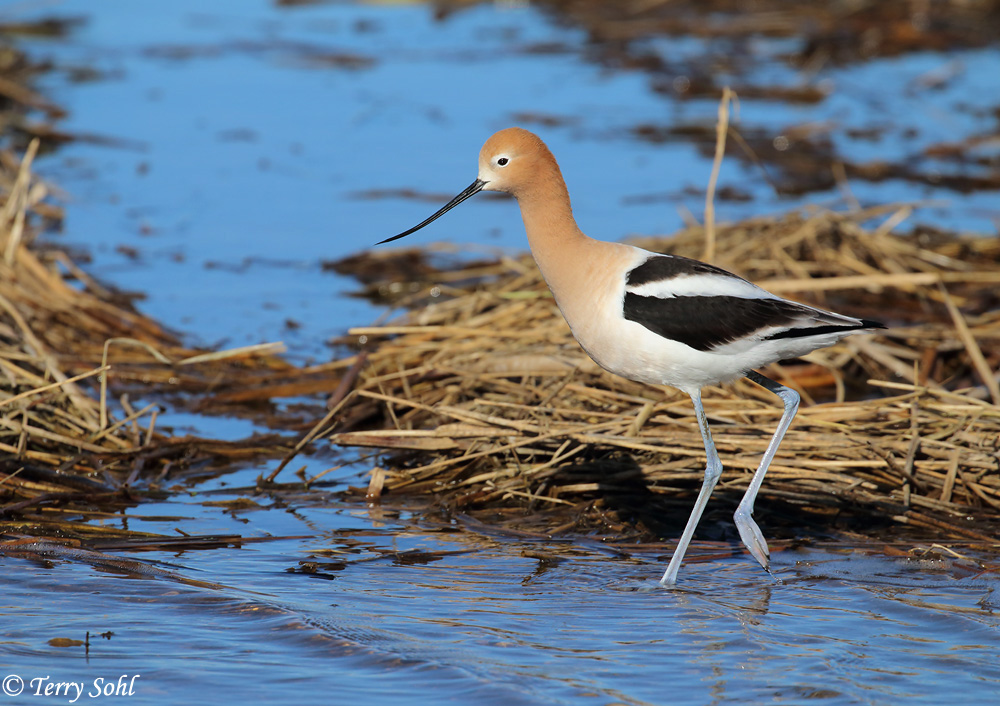 | | | | | |
| --- | --- | --- | --- | --- |
| | | | | |
Contact me if you'd like to order a print of this photo - Multiple sizes, matting options available
All photos copyrighted! Click for information on commerical usage, or usage for other personal purposes.
Use the following Google dialogue to search this South Dakota Birds and Birding site:
Custom Search
SOUTH DAKOTA BIRDS AND BIRDING - LOCATIONS OF WEBSITE VISITORS
Please mail any comments/suggestions/additional links for this page to: Terry L. Sohl