Prairie Falcon
Photo of the Week (March 10th, 2019)
(archive photos of the week here)
Happy New Year! Better late than never? Yes, I haven't updated my photo of the week in quite some time. With spring just around the corner (so I'm told...you wouldn't know it by looking out the window!), it's time to get back in the swing of things. Here's a "shutdown" bird...a Prairie Falcon I took on the Fort Pierre National Grasslands in January, during the government shutdown when I had 5 weeks with nothing to do. Prairie Falcons are a species I've always had a hard time getting close to, so to get one like this, flying directly at me, was a HUGE treat.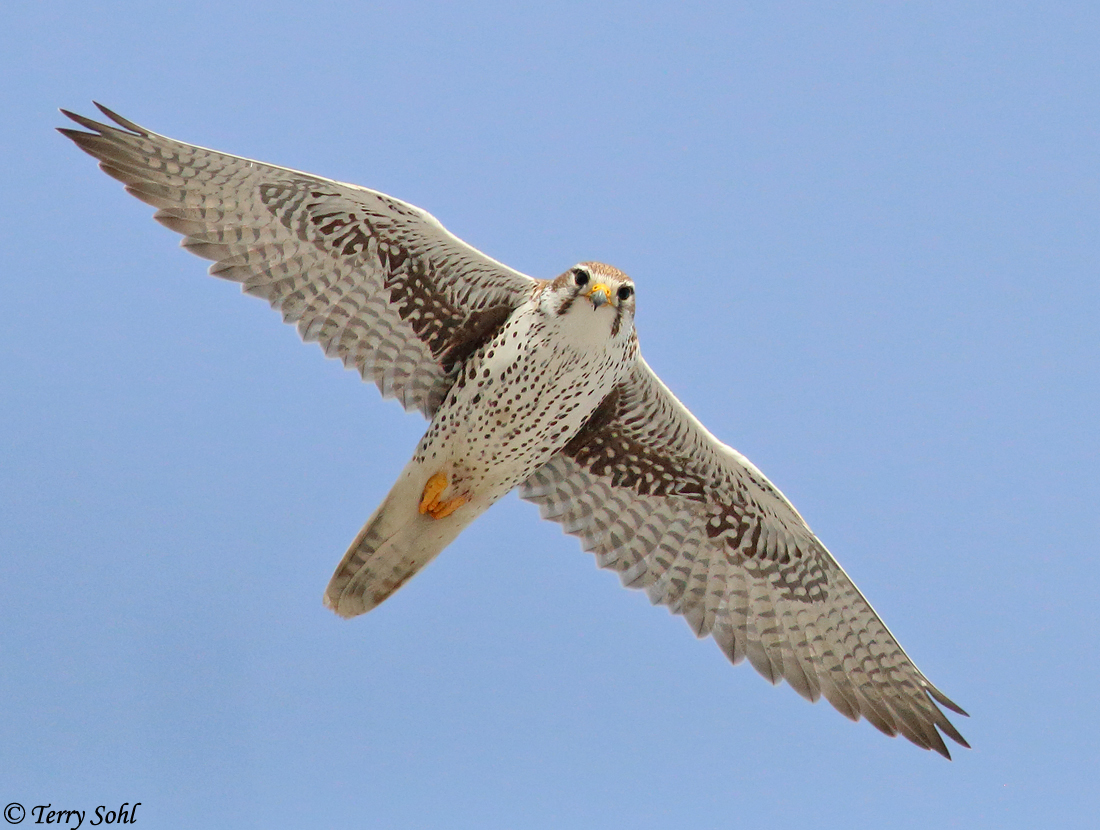 Contact me if you'd like to order a print of this photo - Multiple sizes, matting options available
All photos copyrighted! Click for information on commerical usage, or usage for other personal purposes.
Use the following Google dialogue to search this South Dakota Birds and Birding site:
Custom Search
SOUTH DAKOTA BIRDS AND BIRDING - LOCATIONS OF WEBSITE VISITORS
Please mail any comments/suggestions/additional links for this page to: Terry L. Sohl