American White Pelican
Photo of the Week (July 29th, 2018)
(archive photos of the week here)
I haven't been out shooting much over the last couple of months, and when I have gone out, I've had miserable luck. Last weekend, I went to Gavin's Point Dam (Nebraska / South Dakota border) to shoot the scads of eagles that are often around this time of year. There were plenty of eagles...at least 30! But the forecast sunny weather instead turned into a gloomy, dark, miserable day, and the photo opportunities were poor. Today it was again supposed to be gorgeous weather, so I thought I'd try again. This time the weather was as advertised! A gorgeous morning! But the eagles were mostly gone! The 30 were down to about 4 or 5! Thankfully though there were some other photo opportunities, including a handful of quite late American White Pelicans. Here's one coming in for a landing, joining some buddies prowling the shoreline below the dam.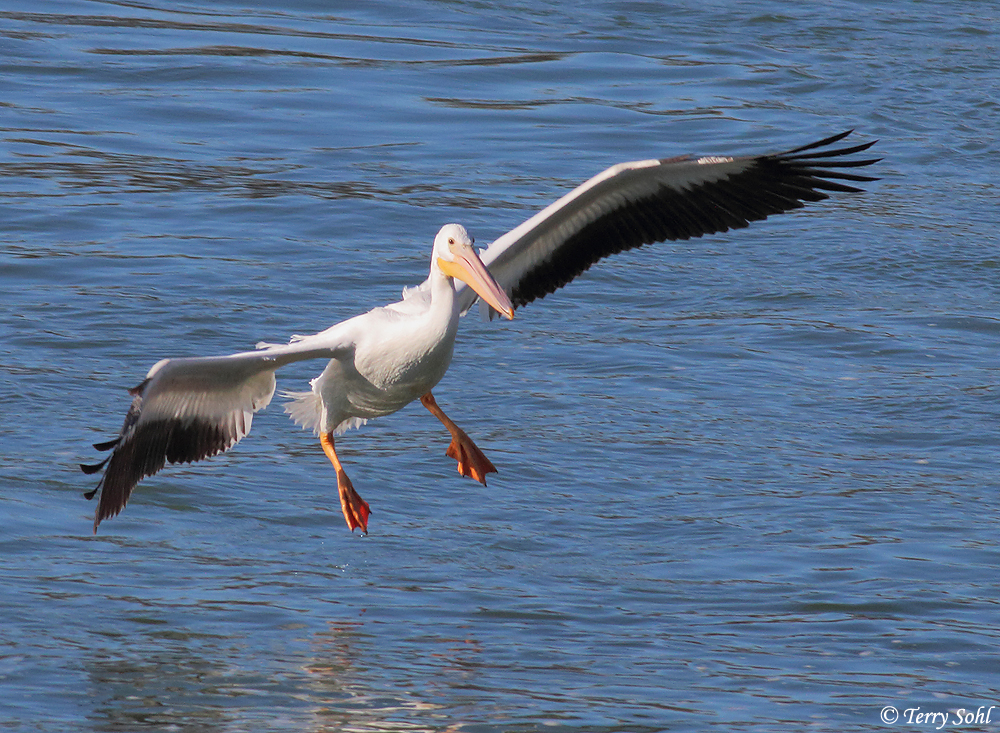 Contact me if you'd like to order a print of this photo - Multiple sizes, matting options available
All photos copyrighted! Click for information on commerical usage, or usage for other personal purposes.
Use the following Google dialogue to search this South Dakota Birds and Birding site:
Custom Search
SOUTH DAKOTA BIRDS AND BIRDING - LOCATIONS OF WEBSITE VISITORS
Please mail any comments/suggestions/additional links for this page to: Terry L. Sohl