American Bittern
Photo of the Week (July 29th, 2018)
(archive photos of the week here)
From July 2018 at Weisensee Slough in Minnehaha County, South Dakota, an American Bittern doing what American Bitterns do...extending their necks and sticking their bill up in the air as they "hide". Sometimes it's surprisingly effective, particularly in spring when they're hiding in dried, brown cattails from the year before. Other times? Not so much. It's been a banner summer for finding these guys though, so it's a well-deserved photo of the week.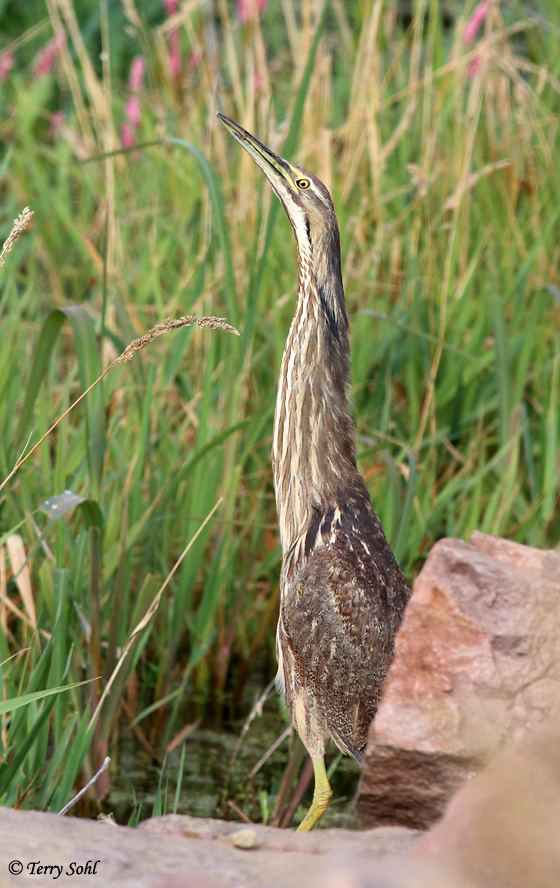 Contact me if you'd like to order a print of this photo - Multiple sizes, matting options available
All photos copyrighted! Click for information on commerical usage, or usage for other personal purposes.
Use the following Google dialogue to search this South Dakota Birds and Birding site:
Custom Search
SOUTH DAKOTA BIRDS AND BIRDING - LOCATIONS OF WEBSITE VISITORS
Please mail any comments/suggestions/additional links for this page to: Terry L. Sohl