Common Redpoll
Photo of the Week (December 3rd, 2017)
(archive photos of the week here)
A month ago, we had 3 surprise visitors in our yard, when 3 Common Redpolls showed up at our thistle/niger feeder. I didn't get any good photos of them, but didn't think much of it. It was the very start of the cold weather, and if Redpolls were already showing up, I figured they'd stay for much of the winter. WRONG!! I didn't see them again in our yard...until this week. I looked out our kitchen window, and to my surprise saw at least 20 foraging in a paper birch, right outside our kitchen window! They really love the catkins on the paper birch, as do other finch species. This time I did make sure to get many photos, including this one. Here's hoping this time they DO stay for much of the winter!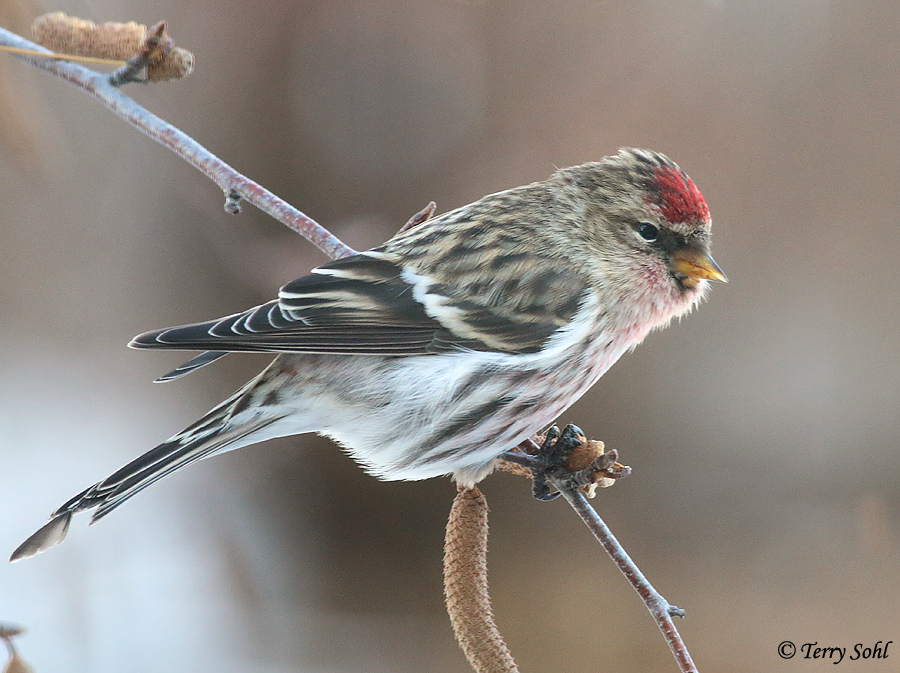 Contact me if you'd like to order a print of this photo - Multiple sizes, matting options available
All photos copyrighted! Click for information on commerical usage, or usage for other personal purposes.
Use the following Google dialogue to search this South Dakota Birds and Birding site:
Custom Search
SOUTH DAKOTA BIRDS AND BIRDING - LOCATIONS OF WEBSITE VISITORS
Please mail any comments/suggestions/additional links for this page to: Terry L. Sohl