White-tailed Tropicbird
Photo of the Week (September 3rd, 2017)
(archive photos of the week here)
If you judged my photos of the week on technical merit and quality of the photograph, this one would be at the bottom of the list for the year. I have to highlight it though, given how thoroughly delighted I was when I took this. We were vacationing on the Big Island of Hawai'i, and were doing a hike around Kilauea's crater. From the direction of the main crater I saw one, then two, then three white streaks headed towards us. I was baffled at first, having no idea what kind of pure white bird lived near the crater. As they got closer, my puzzlement turned to wonder...they were three White-tailed Tropicbirds. It's not rare to see them at Kilauea's crater...they nest here! But I had no idea of that until I saw them, and it certainly took me by surprise to see three gorgeous, tropical seabirds among the barren, desolate land around the active crater.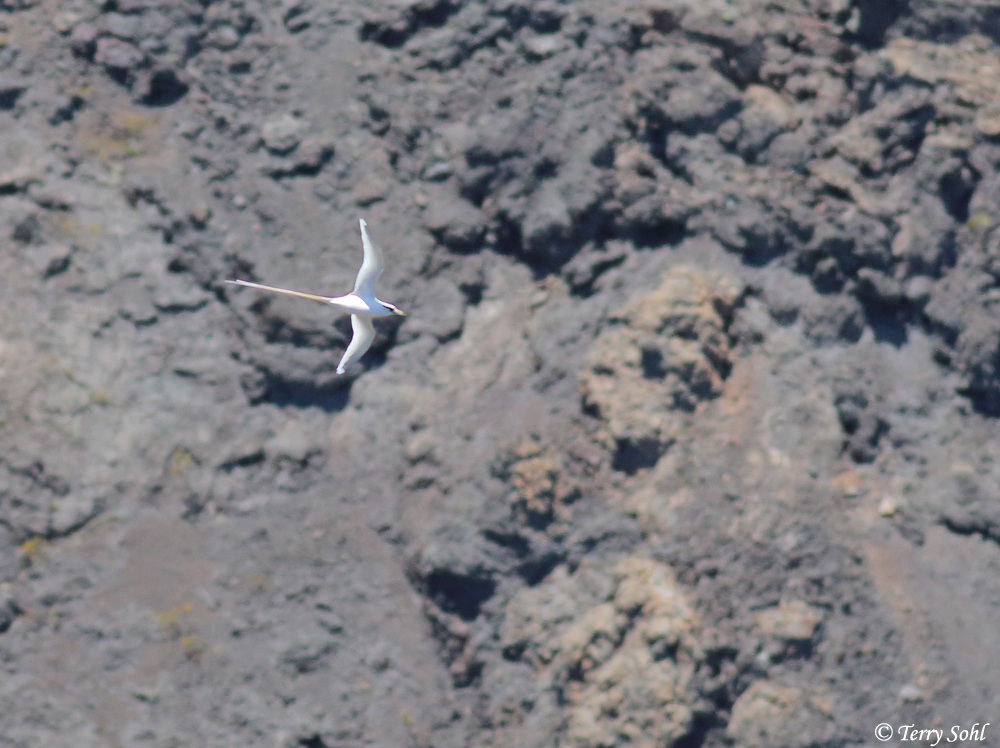 Contact me if you'd like to order a print of this photo - Multiple sizes, matting options available
All photos copyrighted! Click for information on commerical usage, or usage for other personal purposes.
Use the following Google dialogue to search this South Dakota Birds and Birding site:
Custom Search
SOUTH DAKOTA BIRDS AND BIRDING - LOCATIONS OF WEBSITE VISITORS
Please mail any comments/suggestions/additional links for this page to: Terry L. Sohl