'Apapane
Photo of the Week (August 6th, 2017)
(archive photos of the week here)
Another from Hawai'i for this week's photo of the week, but this time it's one of the native honeycreepers. In the entire United States, it would be fair to say that no group of birds have suffered more over the last few hundred years than Hawaiian honeycreepers. The introduction of rats, cats, and mongoose forced native songbirds to deal with mammalian predators that were otherwise absent from the Islands. Avian malaria has wiped out many birds (and even species), while pigs, goats, and human activity have drastically altered Hawaiian habitats. There are a few honeycreepers that still have strong populations. One of those is the 'Apapane, the bird shown here. We found high numbers of them in the mid- to higher-elevation forests on the wet side of the island. This is a male 'Apapane.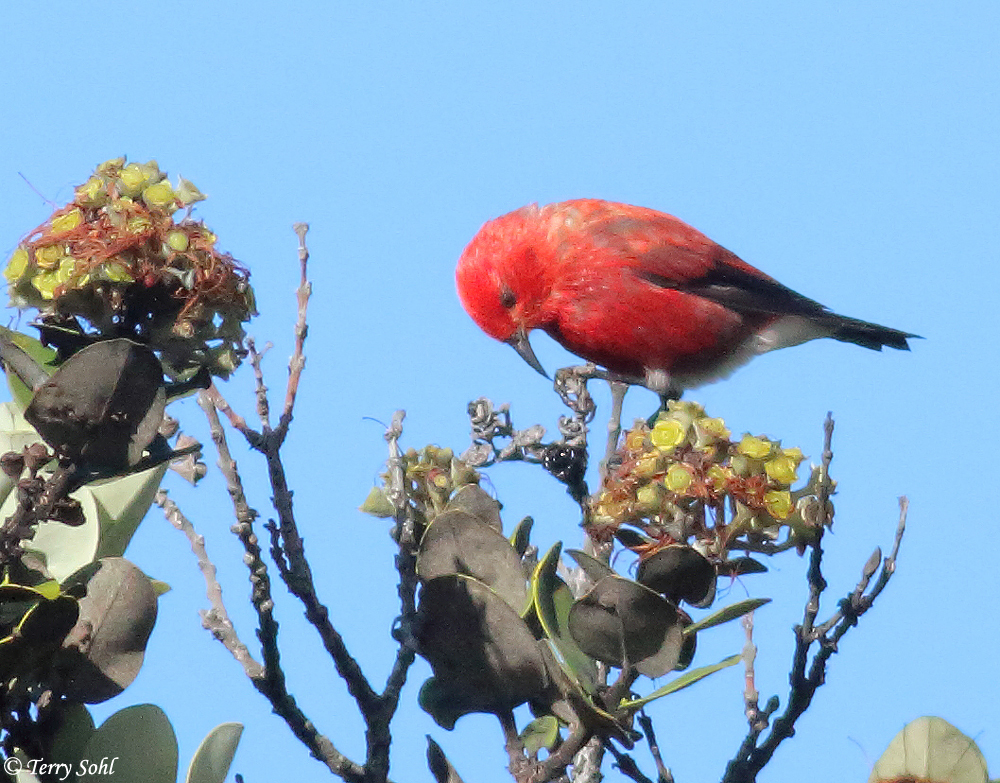 Contact me if you'd like to order a print of this photo - Multiple sizes, matting options available
All photos copyrighted! Click for information on commerical usage, or usage for other personal purposes.
Use the following Google dialogue to search this South Dakota Birds and Birding site:
Custom Search
SOUTH DAKOTA BIRDS AND BIRDING - LOCATIONS OF WEBSITE VISITORS
Please mail any comments/suggestions/additional links for this page to: Terry L. Sohl