Mourning Dove
Photo of the Week (July 23rd, 2017)
(archive photos of the week here)
Common as dirt! There are few birds as plentiful around here as Mourning Doves. Practically every morning and evening around our home, we hear their gentle cooing. Given how common they are, I don't often try to shoot photos of them, but when I came across this young first-year Mourning Dove on a fenceline with a field of purple thistle behind it, I had to get a photo. Photo taken in Minnehaha County, South Dakota. I'm unlikely to post a photo for the week of July 30th, but stay tuned...I guarantee the next photo of the week will be MUCH more exotic.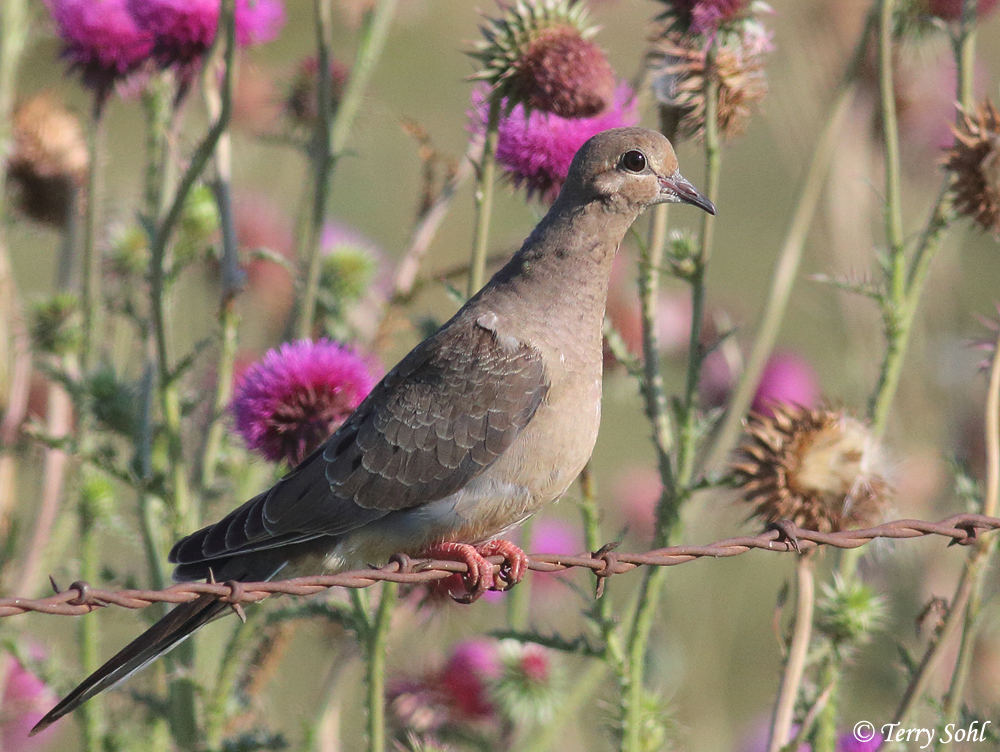 Contact me if you'd like to order a print of this photo - Multiple sizes, matting options available
All photos copyrighted! Click for information on commerical usage, or usage for other personal purposes.
Use the following Google dialogue to search this South Dakota Birds and Birding site:
Custom Search
SOUTH DAKOTA BIRDS AND BIRDING - LOCATIONS OF WEBSITE VISITORS
Please mail any comments/suggestions/additional links for this page to: Terry L. Sohl