Long-billed Curlew
Photo of the Week (June 25th, 2017)
(archive photos of the week here)
Two photos for the price of one! This past weekened my son and I headed out to the Buffalo Gap National Grasslands, a weekend to look for birds, as well as for agates, petrified wood, and other geologic finds. The highlight was Saturday evening, an hour or two before sunset. As we drove a small gravel road, a lone Long-billed Curlew flew up and landed in the prairie to the west. As we got out to get a closer look, we fully expected the bird to fly away, particularly when we started taking photos (birds are NOTORIOUSLY camera shy!). To our amazement, the curlew did the exact opposite. It started walking directly TOWARDS us, getting closer...and closer...and closer...until it was staring directly at us from only 15-20 feet away, giving us the scolding of a lifetime.
We soon began to back up towards the car, realizing what was happening. We didn't see the young at first, but knew the adult was likely scolding us for being too close to a nest or to its young. As we got in the car and started to drive away, two little fuzzy heads poked up from the grasslands. Two very young fledglings were crouched down in the grass perhaps 20 yards off the road. The adult gave us a few more tongue-lashings before scurrying over to tend to its young. WONDERFUL experience, and icing on the cake for a perfect weekend with my son.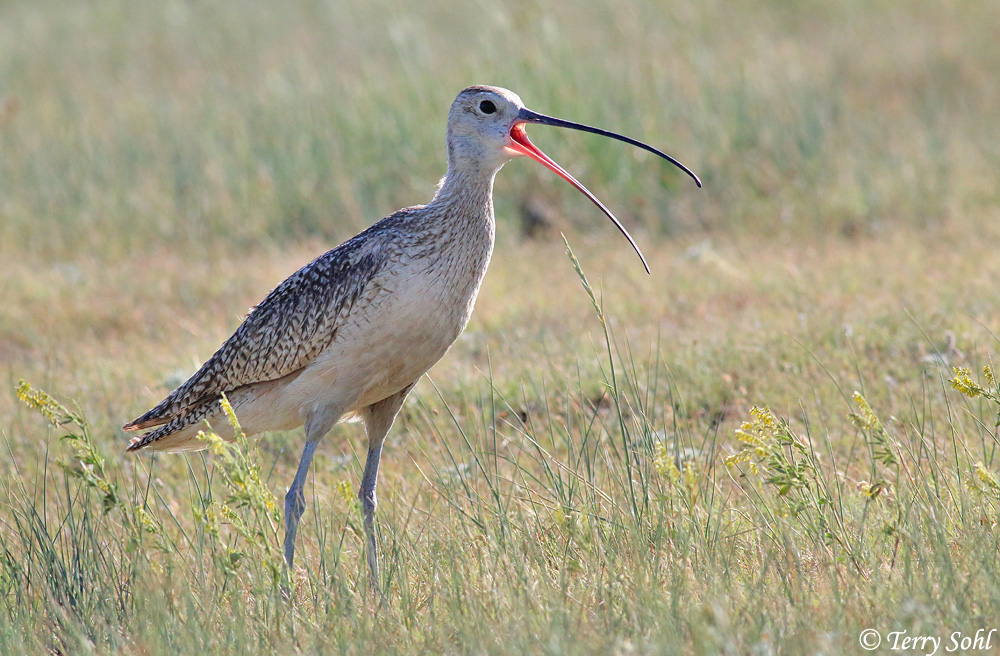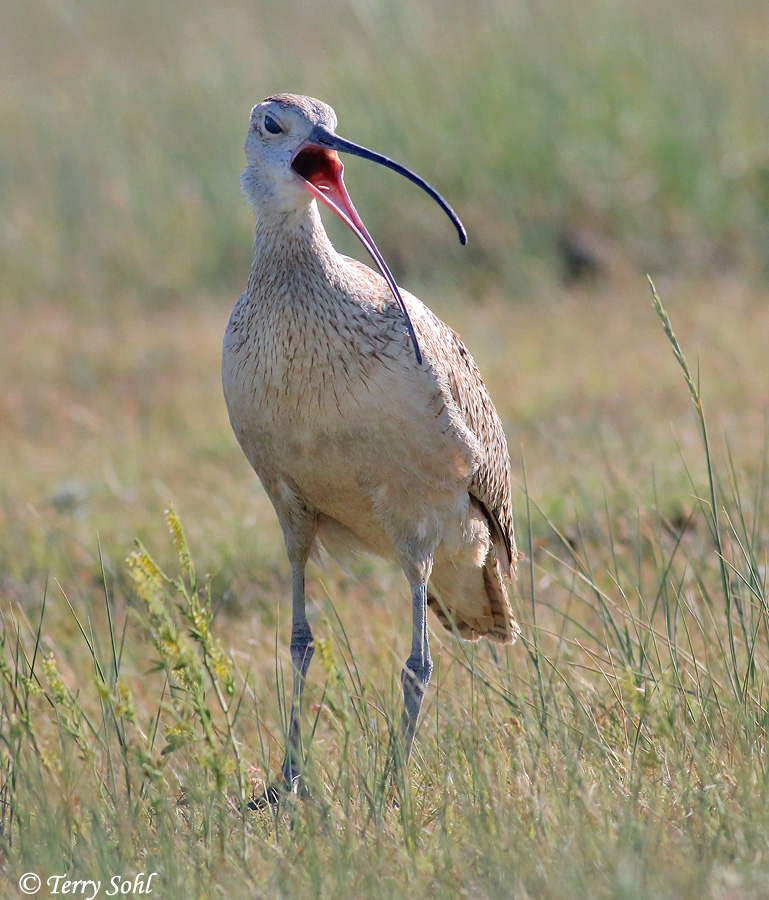 Contact me if you'd like to order a print of this photo - Multiple sizes, matting options available
All photos copyrighted! Click for information on commerical usage, or usage for other personal purposes.
Use the following Google dialogue to search this South Dakota Birds and Birding site:
Custom Search
SOUTH DAKOTA BIRDS AND BIRDING - LOCATIONS OF WEBSITE VISITORS
Please mail any comments/suggestions/additional links for this page to: Terry L. Sohl