Burrowing Owl
Photo of the Week (June 4th, 2017)
(archive photos of the week here)
Work has been depressing lately, to say the least. It's not a fun time to be a scientist who has anything to do with climate change, given the funding environment. With some absolutely devastating budget news last week, I had to get away from work. The best distraction for me...spending time with my son. I took a day off work and we went out to the Buffalo Gap National Grasslands, on the edge of South Dakota's Badlands, to look for agates, petrified wood, and other fun rocks and fossils. We had a great time, and it momentarily let me forget about what's happening with my job.
As we approached the locations for finding the geologic goodies, we saw a young burrowing owl sitting on a telephone line. We approached, and it flew down to its burrow. It sat there like this for a while, before another popped his head out. We had a blast watching them at very close range. This photo was actually taken by my son...that alone makes it one of my favorites.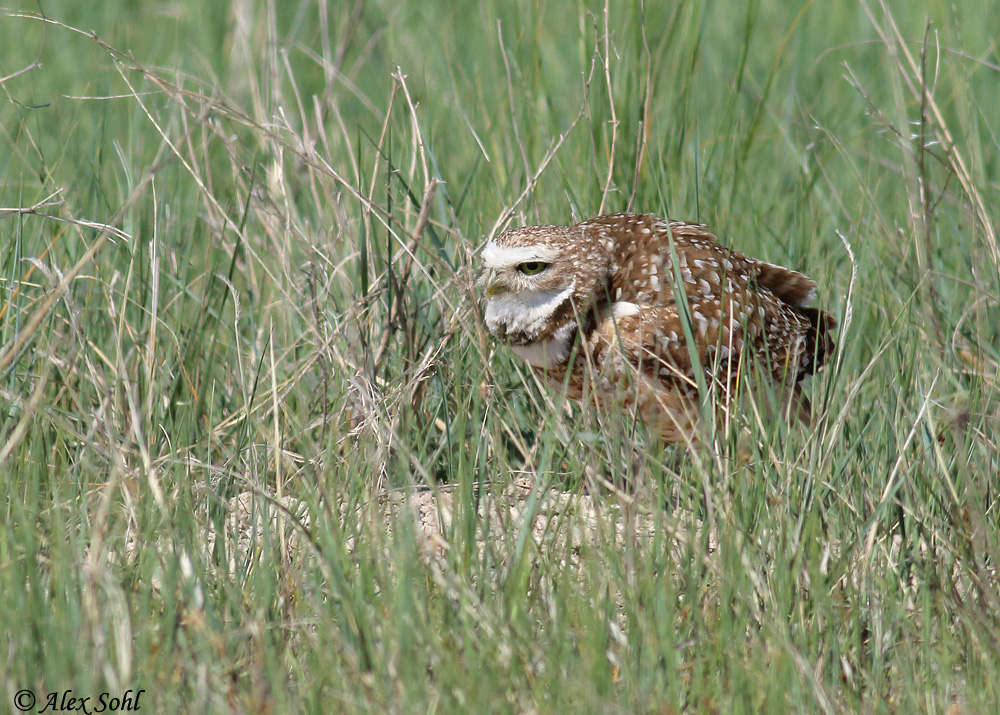 Contact me if you'd like to order a print of this photo - Multiple sizes, matting options available
All photos copyrighted! Click for information on commerical usage, or usage for other personal purposes.
Use the following Google dialogue to search this South Dakota Birds and Birding site:
Custom Search
SOUTH DAKOTA BIRDS AND BIRDING - LOCATIONS OF WEBSITE VISITORS
Please mail any comments/suggestions/additional links for this page to: Terry L. Sohl