Black-necked Stilt
Photo of the Week (May 7th, 2017)
(archive photos of the week here)
Some days you go birding, and don't have much luck. Some days you try to focus on photography, and you end up coming home without any good photos. And then there are days like May 6th. I went birding in the morning, intending to look for songbirds at Newton Hills State Park, and then moving to the wetlands and flooded fields to look for shorebirds and other water birds. I got up early and arrived at Newton Hills just before the sun was coming up. As I approached the entrance to the park, I saw a large shape to my left...this gorgeous Barred Owl sitting in a tree just off the road! Barred Owls are few and far between in South Dakota, so I couldn't have imagined a better way to start a birding day. Even better, he was very cooperative, sitting in the same perch and calmly looking around for 20 minutes as I snapped away. Beautiful bird, and I love the photos I was able to get.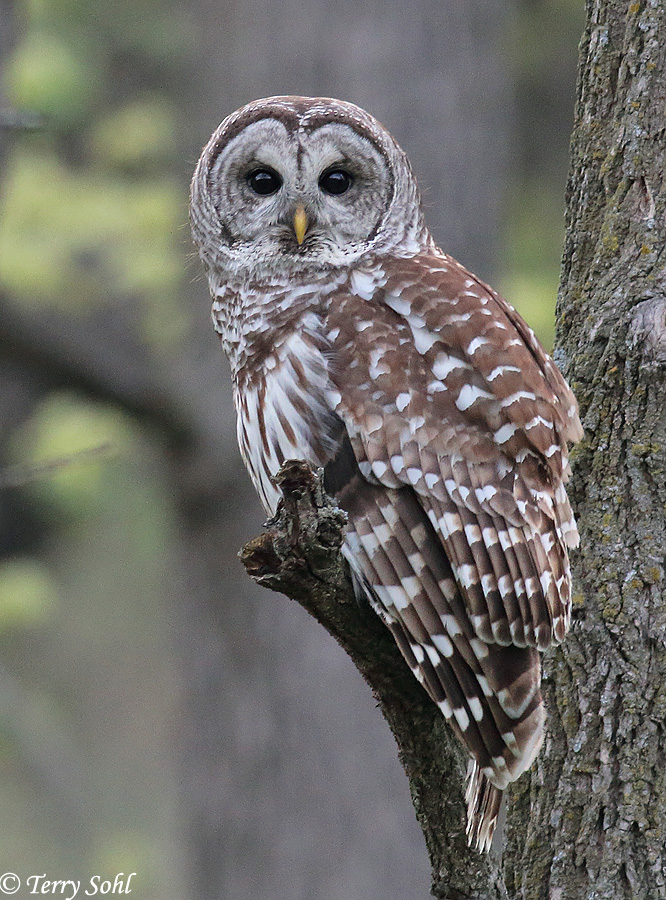 Contact me if you'd like to order a print of this photo - Multiple sizes, matting options available
All photos copyrighted! Click for information on commerical usage, or usage for other personal purposes.
Use the following Google dialogue to search this South Dakota Birds and Birding site:
Custom Search
SOUTH DAKOTA BIRDS AND BIRDING - LOCATIONS OF WEBSITE VISITORS
Please mail any comments/suggestions/additional links for this page to: Terry L. Sohl