Saguaro Sky
I paid a price for this one! There's a wonderful B&B we stay at on the edge of Saguaro National Park. Every morning when we're there, I'll get up and dawn and walk through the beautiful Sonoran Desert habitat. On this morning, there were some wonderful clouds in the sky, and I thought I'd try to capture a photo that conveys the height of some of the Saguaro Cacti. So I laid on my back below the cactus, taking a shot up the Saguaro towards the sky. It turned out to be one of my favorite photos...but I paid a price! Even when you don't see them, the ground in the Sonoran has a hell of a lot of cactus thorns scattered about! I spent quite a bit of time picking thorns out of my back and legs after taking this shot!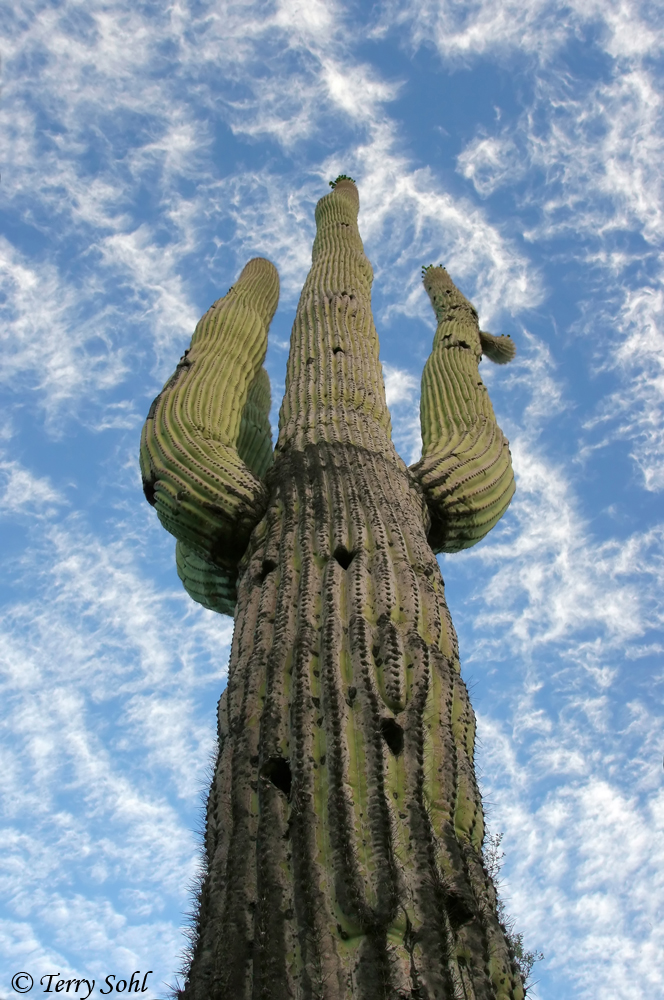 Contact me if you'd like to order a print of this photo - Multiple sizes, matting options available
All photos copyrighted! Click for information on commerical usage, or usage for other personal purposes.
Use the following Google dialogue to search this South Dakota Birds and Birding site:
Custom Search
SOUTH DAKOTA BIRDS AND BIRDING - LOCATIONS OF WEBSITE VISITORS
Please mail any comments/suggestions/additional links for this page to: Terry L. Sohl