South Dakota Birds and Birding - Home Page
South Dakota Birding"Hotspot"
Lake Vermillion Dam and Tailrace
The dam for Lake Vermillion is on the south end of the lake, just off of 262nd street in far eastern McCook county. It's an area that can be very birdy, although given the popularity of the overflow with fishermen, human activity sometimes drives away bird activity. The spillway provides an outlet for the lake and a continuation of the east fork of the Vermillion River. Fishermen here try for walleye, pike and other fish, particularly during the spring after ice out. The fish here seem to attract a lot of birds as well. During migration you often see gulls and terns here, looking for fish, while I've also seen the entire tailrace area packed with American White Pelicans (see photo below). Given this is some of the first water to completely open up after a harsh winter, it's also a good first spot to check for early waterfowl migrants.
There's a large cattail marsh right below the dam and next to the entrance road to the state park that holds the typical cattail marsh birds for South Dakota, with Marsh Wren, Red-winged and Yellow-headed Blackbirds, Common Yellowthroat, and Song Sparrows usually here. You can drive across the dam to a small parking lot at the top of the spillway and get good looks at the bigger water of Lake Vermillion itself. Part of it is the heavy activity the lake gets during the summer months, but I usually don't see all that many birds on the lake itself. However, from the dam I have seen migrating Common Loons in the spring, as well as Eared and Horned Grebe.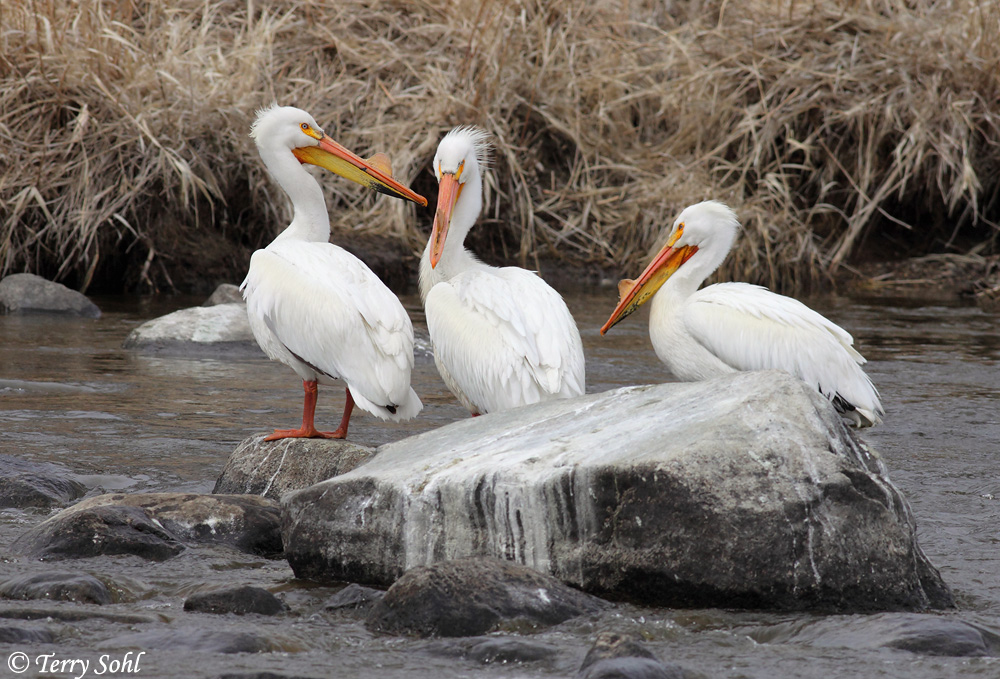 Use the following Google dialogue to search this South Dakota Birds and Birding site:
Custom Search
SOUTH DAKOTA BIRDS AND BIRDING - LOCATIONS OF WEBSITE VISITORS
Please mail any comments/suggestions/additional links for this page to: Terry L. Sohl