Dall Sheep
Ovis dalli
For some photos, a price must be paid. Sometimes the price is in blood. Well, kind of I guess. In 2010 during a family vacation in Alaska, we visited Denali National Park. One day we came across a group of gorgeous Dall Sheep, soaking in the sun at the top of a little knob. They were above our location, and I couldn't get a clear photo, so I climbed an adjacent knob and started taking photos. I got the photos I wanted, watched them for a bit more, and then started to head down. I went down at a MUCH faster pace than I went up! My ankle didn't appreciate how fast I came down! A visit to the ER, an aircast, and some pain pills, and that vacation was pretty much over!
But hey...I got the shot. :-)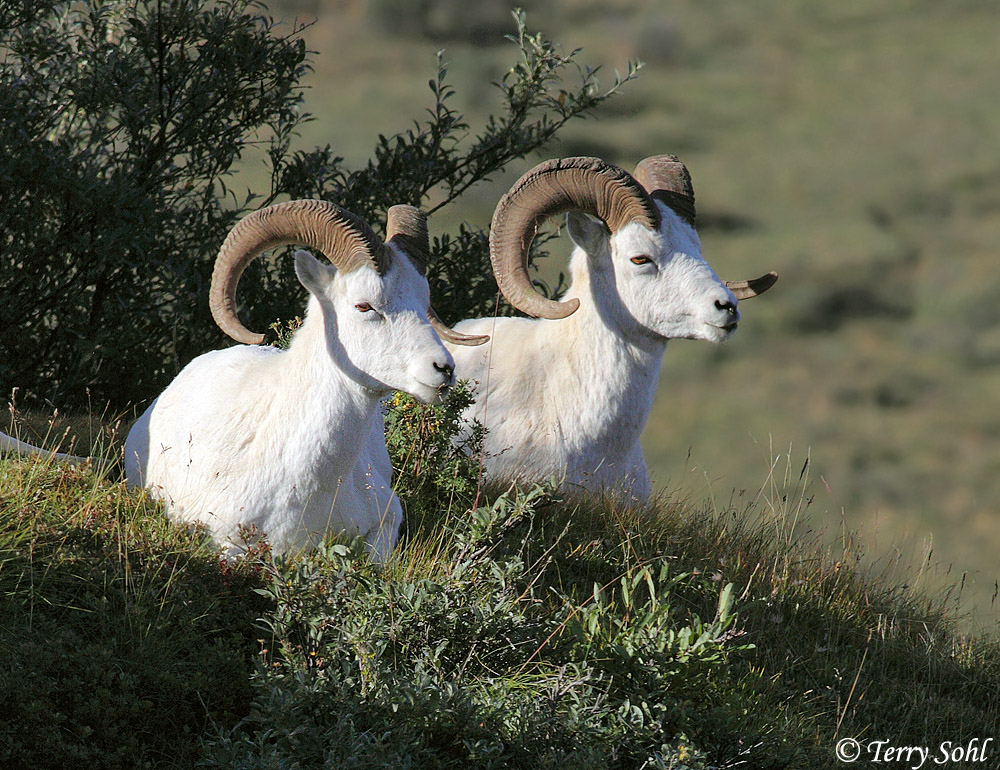 All photos copyrighted! Click for information on commerical usage, or usage for other personal purposes.
Please email if you'd like to order a print of these photos
Use the following Google dialogue to search this South Dakota Birds and Birding site:
Custom Search
SOUTH DAKOTA BIRDS AND BIRDING - LOCATIONS OF WEBSITE VISITORS
Please mail any comments/suggestions/additional links for this page to: Terry L. Sohl