Yellow-bellied Sapsucker Photo

This photo of a male Yellow-bellied Sapsucker was taken on June 5th, 2007 at Newton Hills State Park in South Dakota. The elm tree he's perched on is known as the "sapsucker tree", along Sergeant Creek in Newton Hills. The sapsuckers seem to use it every year. Here, a male is visiting the dripping sap wells at the tree, picking up the (quite disgusting looking!) insects feeding on the sap. Photo taken with Canon 20D, 400 5.6L.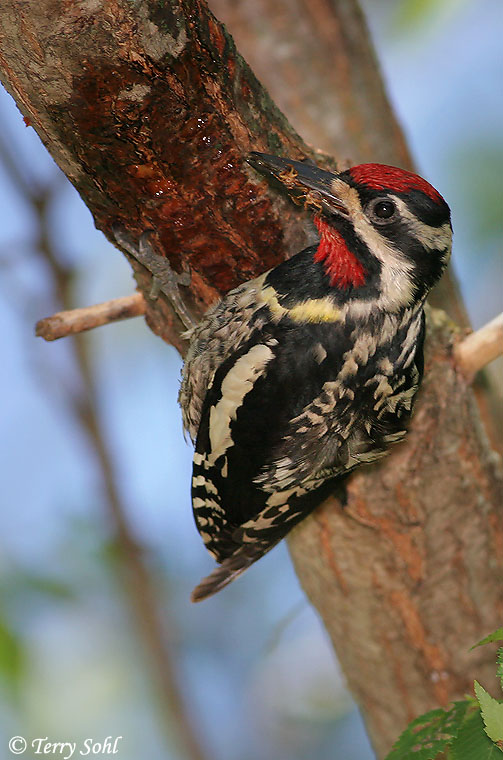 Contact me if you'd like to order a print of this photo - Multiple sizes, matting options available
All photos copyrighted! Click for information on commerical usage, or usage for other personal purposes.
Use the following Google dialogue to search this South Dakota Birds and Birding site:
Custom Search
SOUTH DAKOTA BIRDS AND BIRDING - LOCATIONS OF WEBSITE VISITORS
Please mail any comments/suggestions/additional links for this page to: Terry L. Sohl