Pileated Woodpecker Photos

A long-time nemesis bird, finally captured! There just are very, very few of these guys in South Dakota. Perhaps it's because you actually need trees to have them! I'd seen them on occasion when traveling in the East, but it took a trip to DeSoto National Wildlife Refuge on the Nebraska/Iowa border to get a photo of one.
Click on the thumbnail for high-resolution photos. Click here for the species description page for the Pileated Woodpecker.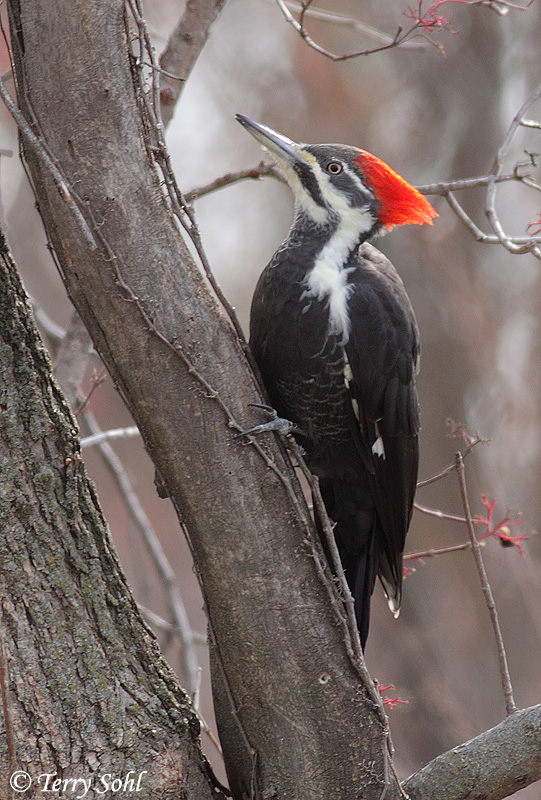 Pileated Woodpecker # 3 shown above

Contact me if you'd like to order a print of these photos - Multiple sizes, matting options available
All photos copyrighted! Click for information on commerical usage, or usage for other personal purposes.
Use the following Google dialogue to search this South Dakota Birds and Birding site:
Custom Search
SOUTH DAKOTA BIRDS AND BIRDING - LOCATIONS OF WEBSITE VISITORS
Please mail any comments/suggestions/additional links for this page to: Terry L. Sohl