Canada Goose Photo

This photo was taken on December 15th, 2002 at Arrowhead Park just east of Sioux Falls. The guy who owned these old quarries had aerators put in to keep open water all winter long. He then gave the land to the city to use as a park. The Canada Geese come here by the hundreds for the winter. It doesn't hurt either that corn is given out for them to eat!! Taken with Nikon Coolpix 4500 camera.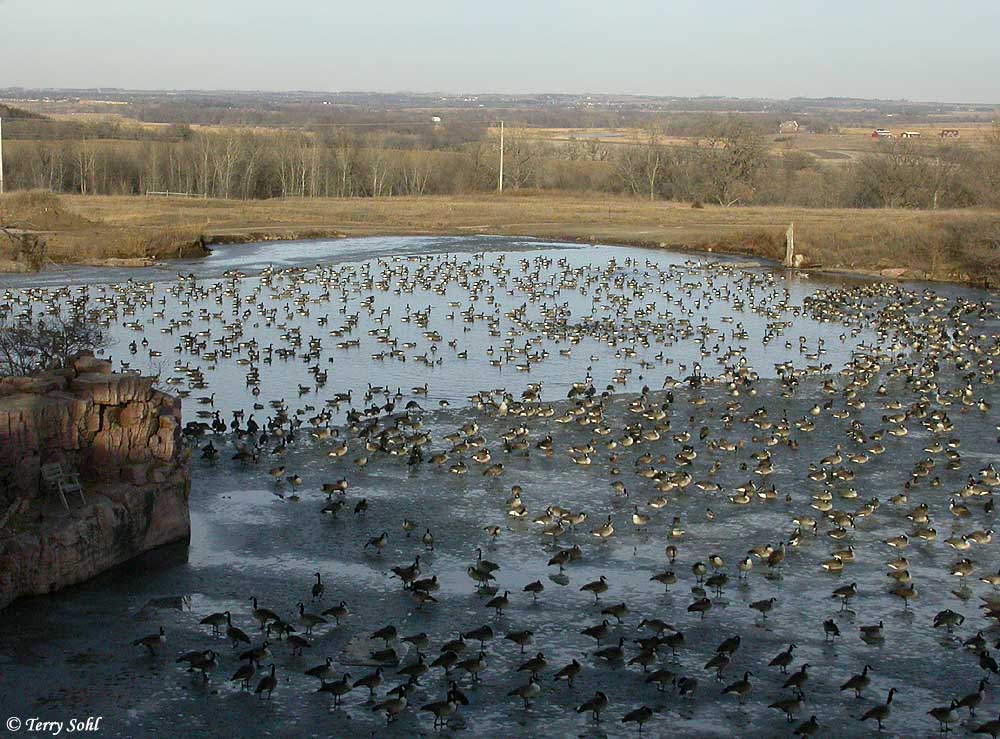 Contact me if you'd like to order a print of this photo - Multiple sizes, matting options available
All photos copyrighted! Click for information on commerical usage, or usage for other personal purposes.
Use the following Google dialogue to search this South Dakota Birds and Birding site:
Custom Search
SOUTH DAKOTA BIRDS AND BIRDING - LOCATIONS OF WEBSITE VISITORS
Please mail any comments/suggestions/additional links for this page to: Terry L. Sohl