Canada Goose Photo

This photo was taken on December 2nd, 2000 at a rock quarry on the outskirts of Brandon. This is a very special photo for me. I had JUST received my first 35mm SLR camera, and took it out for a spin on this cold morning. This quarry is half a mile from my house, and I knew there were a lot of geese there. This is the first photo I took with my new camera.
But...the main reason this is a special photo for me...I had NEVER shown any interest in birds or birding before this moment. This was the first shot I took with my SLR, and for some reason I still don't understand, I just kept on shooting birds to the exclusion of almost everything else. With the passion for shooting photos came the passion for birding itself. Strange how these things get started...
Taken with Canon Rebel, Kodak film, 75-300mm lens.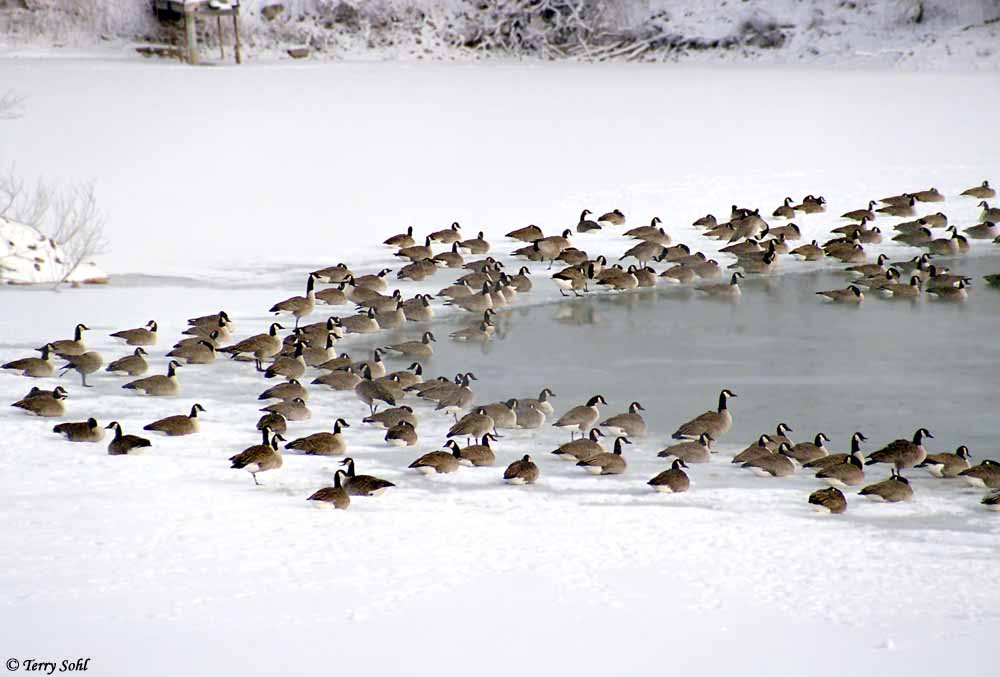 Contact me if you'd like to order a print of this photo - Multiple sizes, matting options available
All photos copyrighted! Click for information on commerical usage, or usage for other personal purposes.
Use the following Google dialogue to search this South Dakota Birds and Birding site:
Custom Search
SOUTH DAKOTA BIRDS AND BIRDING - LOCATIONS OF WEBSITE VISITORS
Please mail any comments/suggestions/additional links for this page to: Terry L. Sohl