LeConte's Sparrow Photos

LeConte's Sparrows may be mysterious birds to some, but in actuality, they seem to be pretty easy to find around here in the fall as they migrate through. They also don't seem quite as hesitant to make themselves seen as most of the literature suggests. If you're patient and wait in an area they're foraging, you can usually get some decent looks at them.
Click on the thumbnail for high-resolution photos. Click here for the species description page for the LeConte's Sparrow.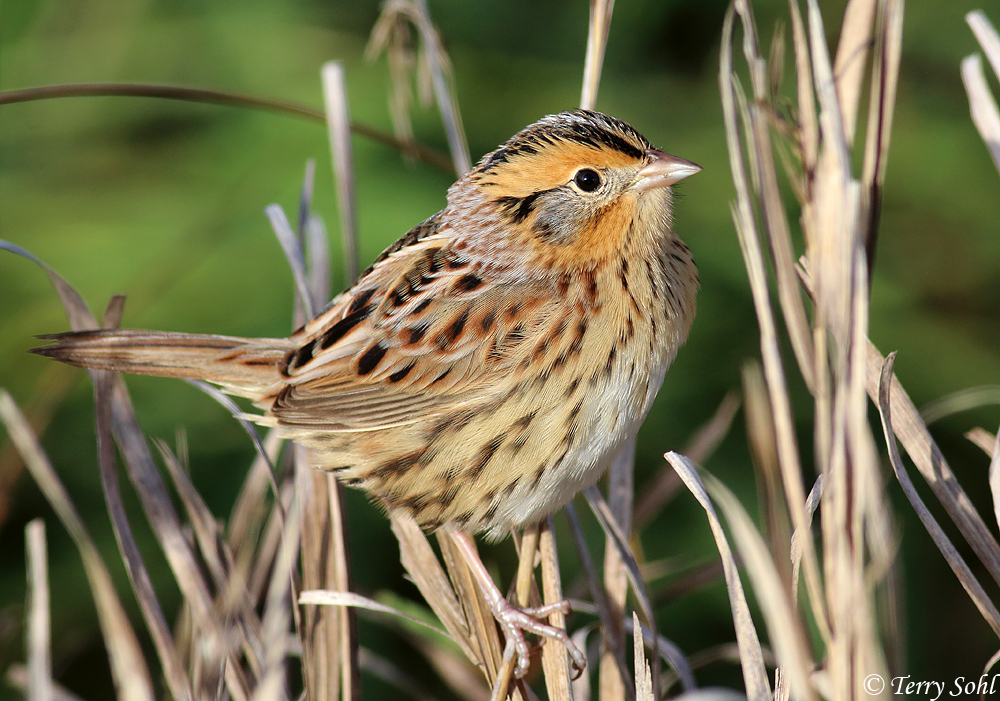 LeConte's Sparrow #27 shown above

Contact me if you'd like to order a print of these photos - Multiple sizes, matting options available
All photos copyrighted! Click for information on commerical usage, or usage for other personal purposes.
Use the following Google dialogue to search this South Dakota Birds and Birding site:
Custom Search
SOUTH DAKOTA BIRDS AND BIRDING - LOCATIONS OF WEBSITE VISITORS
Please mail any comments/suggestions/additional links for this page to: Terry L. Sohl