Eurasian Tree Sparrow Photos

Eurasian Tree Sparrows had a very small home range around the St. Louis area for well over 100 years after they were introduced in the area in 1870. They still are only rarely found outside of that area, but there are some indications that after decades of stagnant populations, they may be starting to increase in range and in numbers in North America. However, they were completely unknown in South Dakota until 2018. The first bird seen was in Vermillion in April 2018. The 2nd and 3rd records of the species in the state? You're looking at the photos below! And best of all...they showed up right in my yard, in Brandon, South Dakota.
Click on the thumbnail for high-resolution photos. Click here for more information on this species.
May 3rd, 2018

Brandon, South Dakota

May 3rd, 2018

Brandon, South Dakota

May 3rd, 2018

Brandon, South Dakota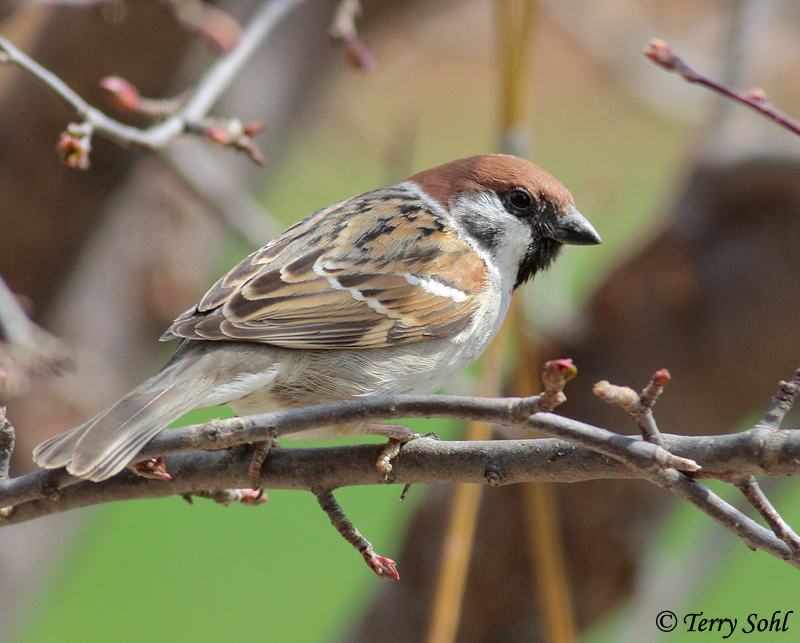 Eurasian Tree Sparrow #2 shown above

Contact me if you'd like to order a print of these photos - Multiple sizes, matting options available
All photos copyrighted! Click for information on commerical usage, or usage for other personal purposes.
Use the following Google dialogue to search this South Dakota Birds and Birding site:
Custom Search
SOUTH DAKOTA BIRDS AND BIRDING - LOCATIONS OF WEBSITE VISITORS
Please mail any comments/suggestions/additional links for this page to: Terry L. Sohl