Northern Hawk Owl Photo

This was taken in Sax-Zim Bog northwest of Duluth, Minnesota on December 13th, 2004. This was taken along Highway 7, where people seem to be seeing the most of these guys. I find it amazing how much some of these guys hang around the same perches. I read all the reports on the Minnesota list-server for the few weeks prior to my little trip, and often times would find birds in the exact locations mentioned in reports 2-3 weeks ago!! Check out that Greenhouse thing on Highway 7 for example...Both days I was there, one of these guys was hanging out consistently, and was also mentioned in previous reports. Taken with Canon 300D, 400 5.6L lens.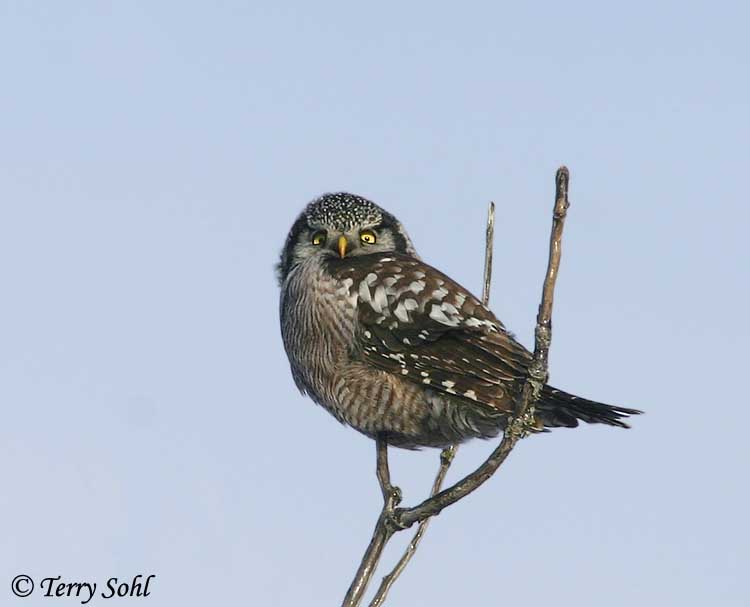 Contact me if you'd like to order a print of this photo - Multiple sizes, matting options available
All photos copyrighted! Click for information on commerical usage, or usage for other personal purposes.
Use the following Google dialogue to search this South Dakota Birds and Birding site:
Custom Search
SOUTH DAKOTA BIRDS AND BIRDING - LOCATIONS OF WEBSITE VISITORS
Please mail any comments/suggestions/additional links for this page to: Terry L. Sohl