Northern Hawk Owl Photo

Wow. This guy was just outside my driver's side window, and despite my presence, continued to look around and assume a hunting posture. He was SO close, that he wouldn't fit in the frame of my camera lens at first!! He was too close for my camera to focus, which means for the lens I had on, he was within 11 feet. I had to scoot over to my passenger seat to get far enough away for the shot!!
Taken on December 13th, 2004 at Sax-Zim Bog, along "Stone Lake Road" (CR319). I had great success for both these guys and Great Gray Owls along this road. Taken with Canon 300D, 400 5.6L lens.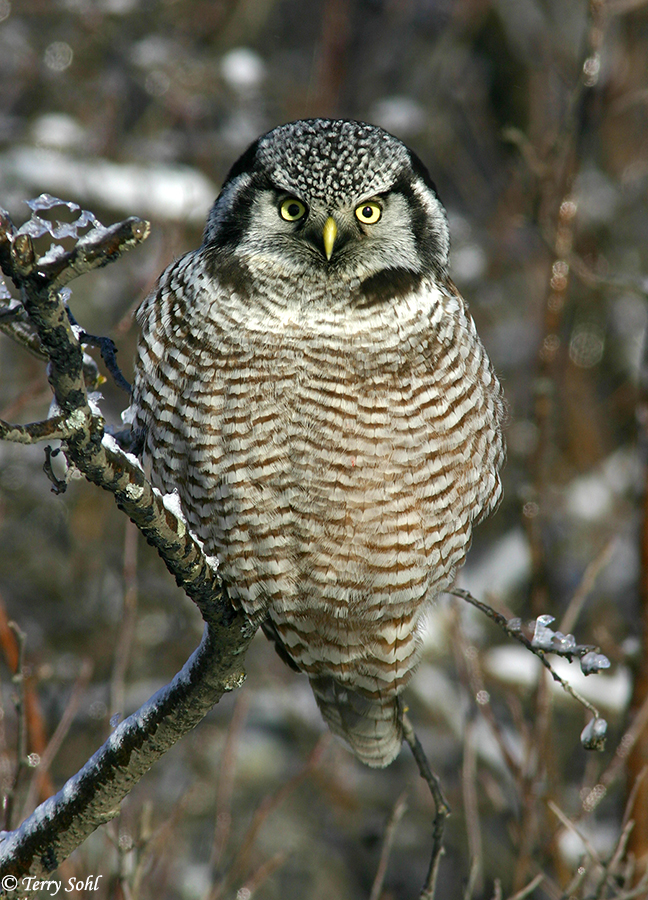 Contact me if you'd like to order a print of this photo - Multiple sizes, matting options available
All photos copyrighted! Click for information on commerical usage, or usage for other personal purposes.
Use the following Google dialogue to search this South Dakota Birds and Birding site:
Custom Search
SOUTH DAKOTA BIRDS AND BIRDING - LOCATIONS OF WEBSITE VISITORS
Please mail any comments/suggestions/additional links for this page to: Terry L. Sohl